About "The Fisherman's Daughter"
Eighteen-year-old Marianna De'Angelis has grown up on her father's fishing boat off the picturesque coast of Sicily, Italy. She traverses the nearby countryside on horseback and bicycle and works alongside her mother selling fish at market. It is a simple, happy life. But when WWII erupts and the Nazis overtake the country, Marianna's peaceful world is shattered.
In the midst of chaos, Marianna encounters a handsome, young Italian soldier named Massimo Scalvone. Though she tries to keep her distance, Marianna finds herself powerfully drawn to Massimo. Yet all the while, the man she is growing to love conceals a deadly secret—a secret that ensures that in a world now ruled by politics and greed, Massimo is not free to give his heart. Devastated, Marianna immerses herself in helping her family and neighbors survive the war. But soon, merely helping is not enough, and the young woman undertakes increasingly dangerous missions for the resistance. Although Marianna and Massimo each harbor secrets, their only hope of survival is to trust each other with the truth of who they really are.
My Review
Wow, just wow!  Can I just say that I LOVED this book!  This is probably one of my top 5 books of all time and that is saying a lot since I pretty much read a book a day so I have read 1000s of books.  This is an action packed story about Marianna and Massimo that will take you on a world wind romance that is captivating and clean at the same time.
You can not help but fall in love with Massimo and cheer for Marianna along the way.  There are so many twists and turns and "oh my goodness" and 'no way" that keep your head spinning and the pages turning.
This story takes place in Italy where my own ancestors are from.  This is a picture of my great grandparents and their 8 sons.  My grandmother, Giacinta, lost her only daughter when she was a baby.  Oh, the stories that I hope to hear someday from my ancestors of their experiences living in Italy.  My grandfather is in the front and center of this priceless picture.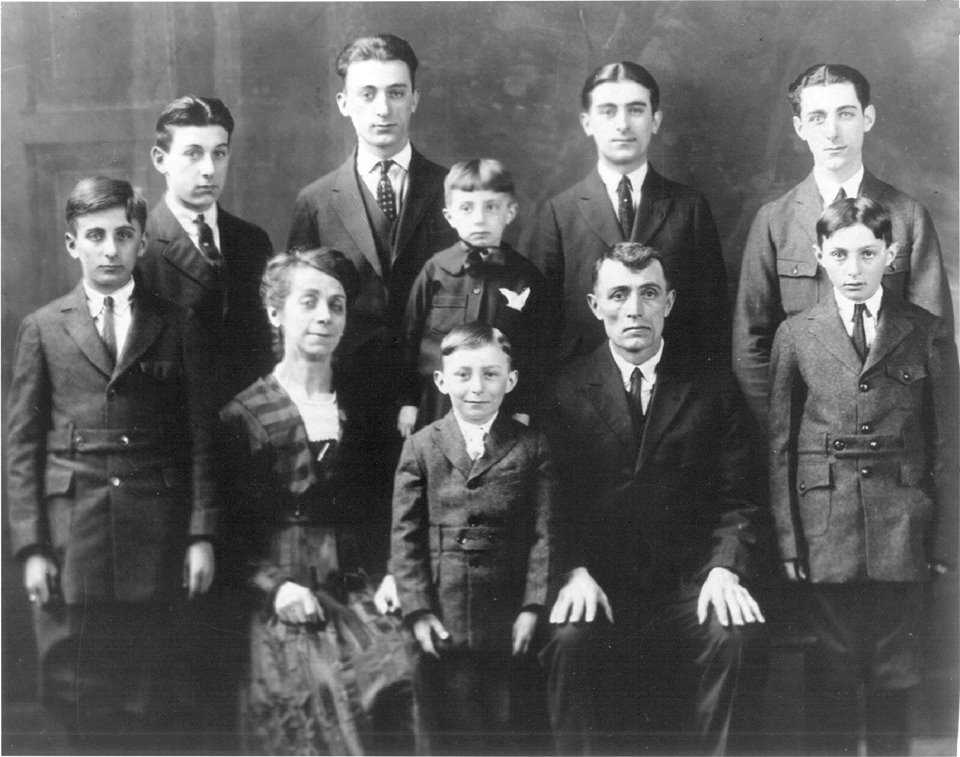 The novel is set during WWII which was a horrific and devastating war.  It has always fascinated me when I have read or studied the life of those that lived through some of the darkest years of our world's history.  I think one of the reasons that it has intrigued me is the personal stories of real life heroes that pushed against horrible odds to survive and help those in need.  This story brings to life some of those heroes.
"The Fisherman's Daughter" spins a tale that will leave you on the edge of your seat right up until the end.  I cannot wait to read more from this author.  A definite must read, like right now!  Pick up your copy today.
Purchase Book Here
Hear What Others Have To Say
Jan. 1st: https://www.rockinbookreviews.com/, http://www.blogginboutbooks.com/
Jan. 2nd: https://brightlystreet.com/, http://mybookaday.blogspot.com/, https://ldsandlovinit.blogspot.com/, http://lisaisabookworm.blogspot.com/
Jan. 3rd: http://www.wishfulendings.com/
Jan. 4th: https://www.singinglibrarianbooks.com/, http://literarytimeout.blogspot.com/, http://gettingyourreadonaimeebrown.blogspot.com/
Jan. 5th:  http://whynotbecauseisaidso.blogspot.com/, http://booksaresanity.blogspot.com/
Free Book Giveaway