Nothing caught my eye quite like this video that I saw last year from LIGHT the WORLD.
I remember thinking how I wish we had one here in Arizona. I even suggested that they make some kind of digital vending machine online, but guess what? This year, we have one in our own backyard, well about 30 minutes away, still a heck of a lot closer than New York!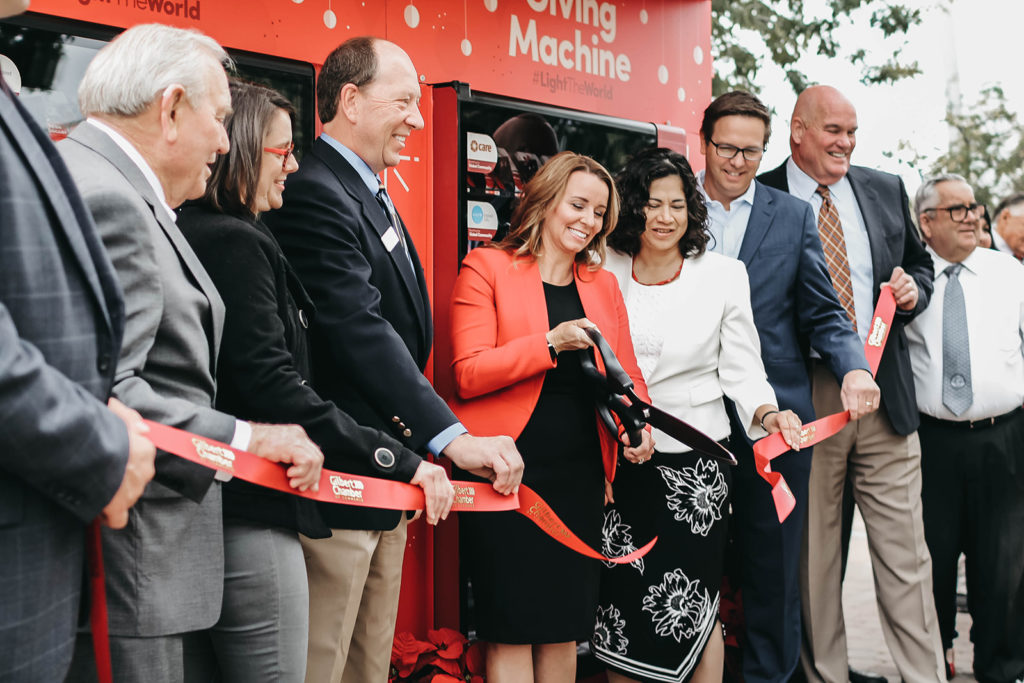 Ribbon Cutting Ceremony
The mayor of Gilbert, Jenn Daniels, as well as other leaders of the charity organizations participated in the cutting of the ribbon for the opening of the giving machines in Gilbert, Arizona. (To find the closest giving machine, go to Light the World here.) In Gilbert, the vending machines will be supporting Helen's Hope Chest, A New Leaf, St. Mary's Food Bank, United Food Bank, Care and Unicef.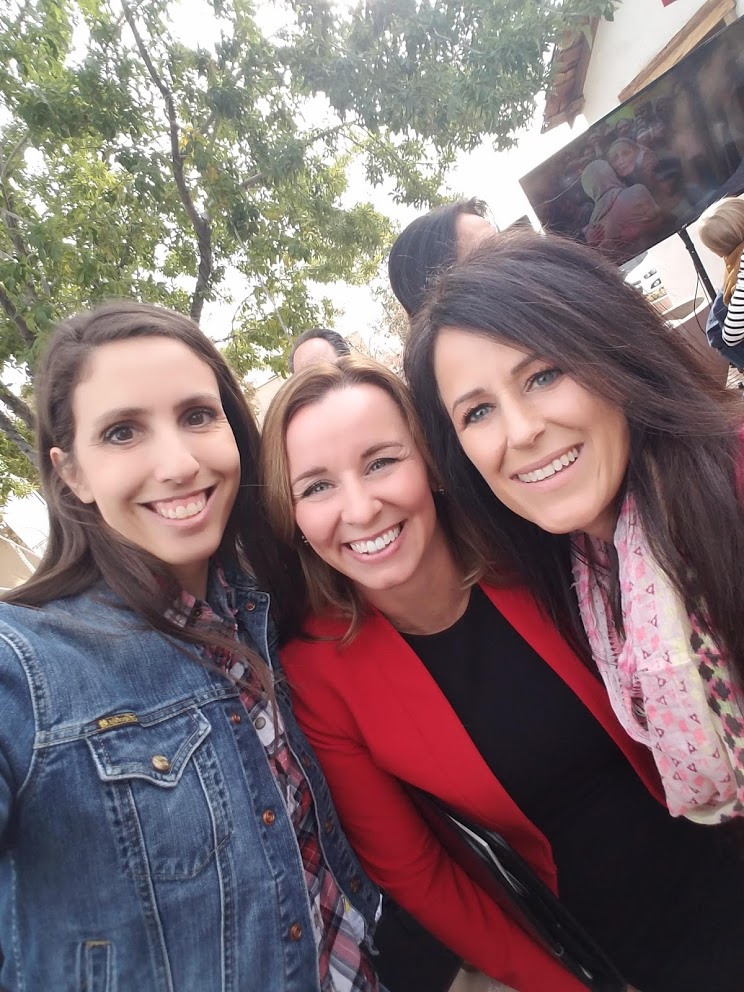 Sister Reyna Aburto, 2nd Counselor in the General Relief Society Presidency was also in attendance. I just love her. After hearing her personal stories in a series of videos, I just have come to really admire her.
After the short cutting of the ribbon ceremony, I had the chance to meet and talk with Sister Aburto. She was so kind and humble. I told her how she inspired my new adventure into podcasting under another website called Buna Bond. Our logo was inspired by one of her talks "With One Accord." You can read the whole story here. Take a peek and listen to one of our Episodes on iTunes as well.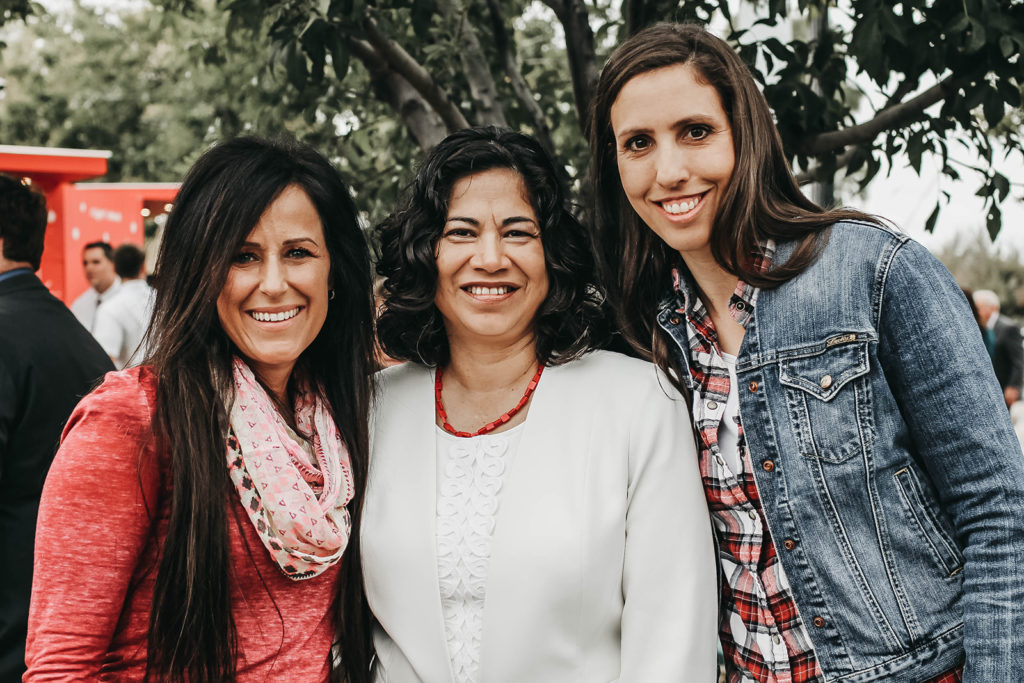 What is a Light the World Giving Machine
As part of the #LighttheWorld initiative, people will have the chance to provide an instant act of service by helping those in their community and around the world at special vending machines called Giving Machines. These machines allow people to make a donation by purchasing items including winter boots and holiday meals, baby supplies, "school in a box", and goats or chickens for needy local families and those in need around the world. One hundred percent of all donations go directly to charity.
100 percent of your donation will be used for the purchased item or for similar items or services of greater need as determined by the applicable charitable organization. Administrative costs for this initiative and costs associated with its nonproit partners are covered by the Church of Jesus Christ of Latter-day Saints.
I brought my 3 year old daughter with me as well as my friend, Shannon, who I podcast with on BunaBond. After the crowds died down, I took my daughter by the hand and led her to the Giving Machines.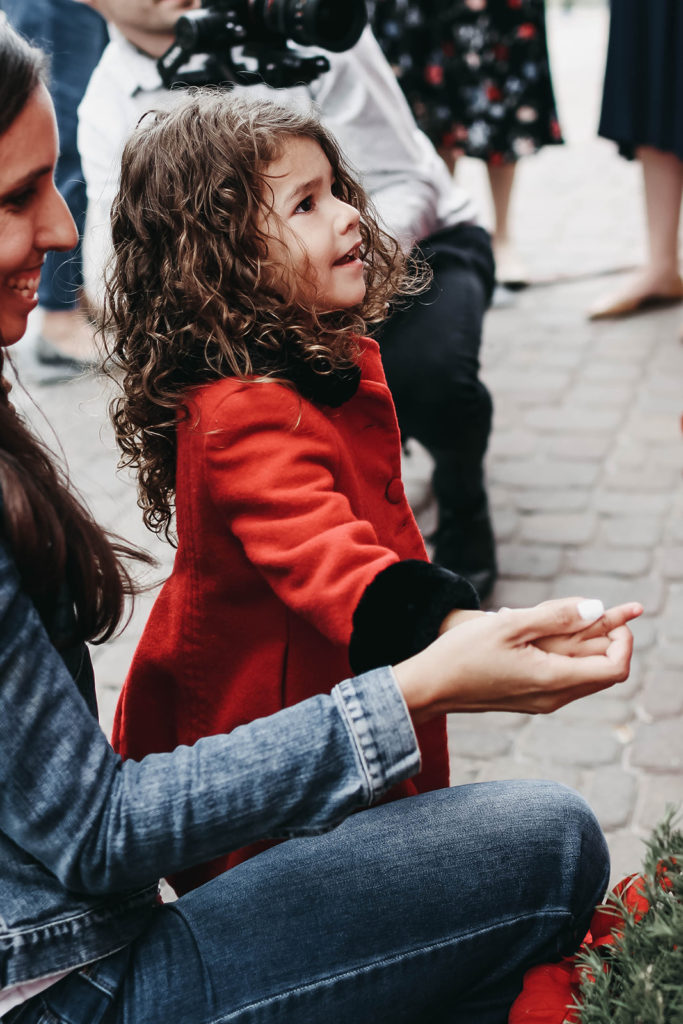 She walked right up to the machine and pointed right to the baby crib. When I asked her what she wanted to buy, she said, "a baby crib." Oh, my heart melted. She loves babies so no surprise there but boy did she choose fast. This little lady knew what she wanted. I don't think she quite understood the concept that she was buying it for someone else since a few days later she mentioned how Santa was bringing her a baby crib! Oh, boy!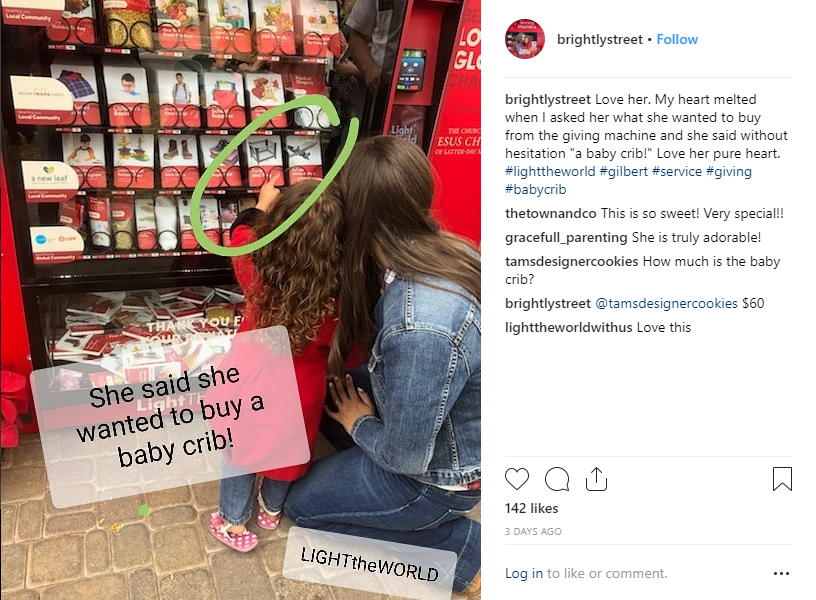 Here is a short video about our experience with the giving machines. Join us this month as we give to others in need and Light the World this Christmas season!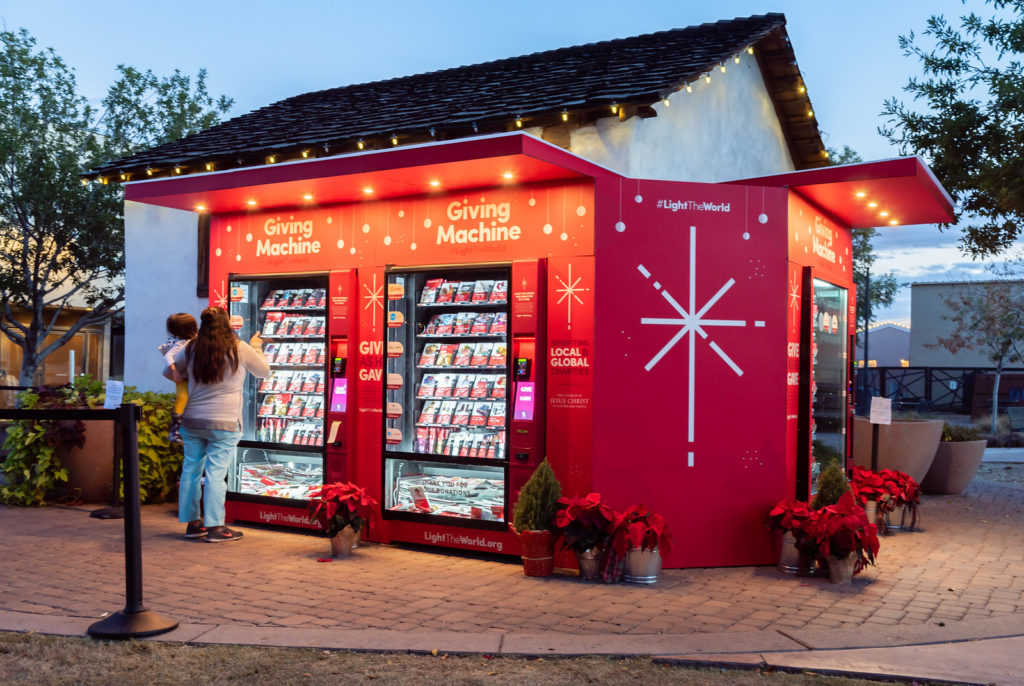 This is a great news coverage report on this year's vending machines from Fox News. Click here if video doesn't appear.
Last year the giving machines raised $500,000 at one location in Utah for charities locally and global. Here's an awesome video explaining where the money from last year went.
Here is a Family Planning Guide to help you plan your family service activites. Don't forget to schedule a day to visit the vending machines and find more ways to Light the World here.
Photo Credit: Karyann Hoopes Photography and Brenna Lee Photos