Nearly two years ago, the unthinkable, the unimaginable, the unbearable…..it happened. It happened to me. It happened to my husband, family, friends, and my beautiful 3 year old daughter. My innocent three year old with brown locks and sky blue eyes, the little girl that would be the one to talk to you all day long. Kate. My glorious Kate.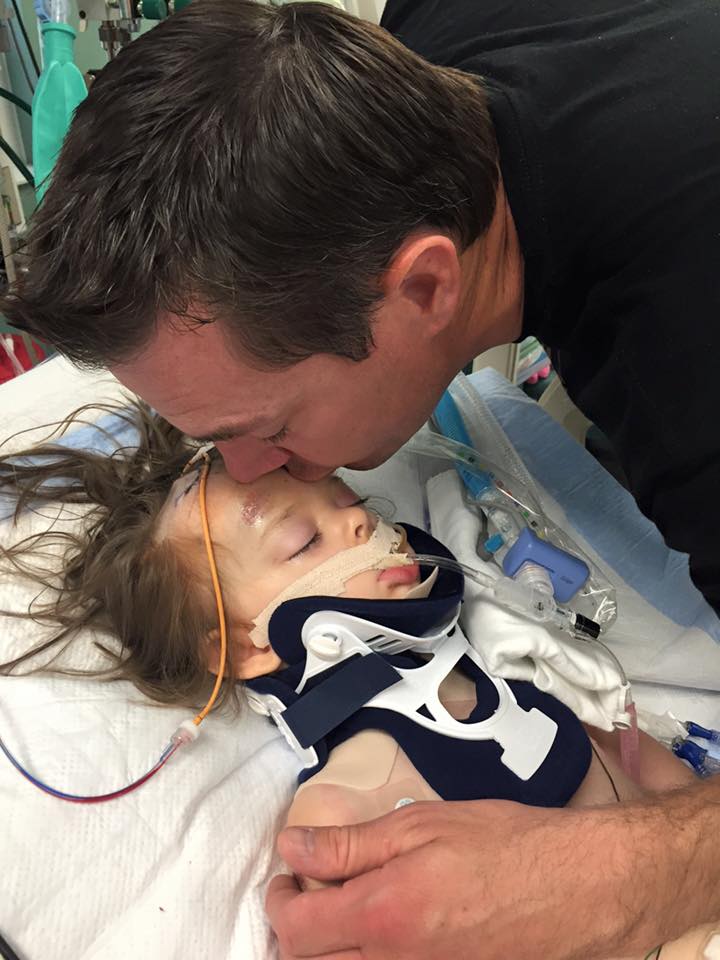 Kate was in a freak accident that happened as our family was leaving town for a family vacation. We went from eager anticipation for a fun family time to Kate unresponsive on the black asphalt. She was gone they said, would die at any moment.
The brain scans came back….catastrophic brain injury….brain stem irreversibly damaged with widespread damage to her entire brain. Axonal shearing….. Organ donation papers….I can't describe to you the utter devastation, desolation, and pure hell that was our reality. There are things you can think of…like that happen to other people that just hurt to even see. And there are things you just can't imagine. There are things you didn't know existed. That is the pain and heartache that became so intimately ours.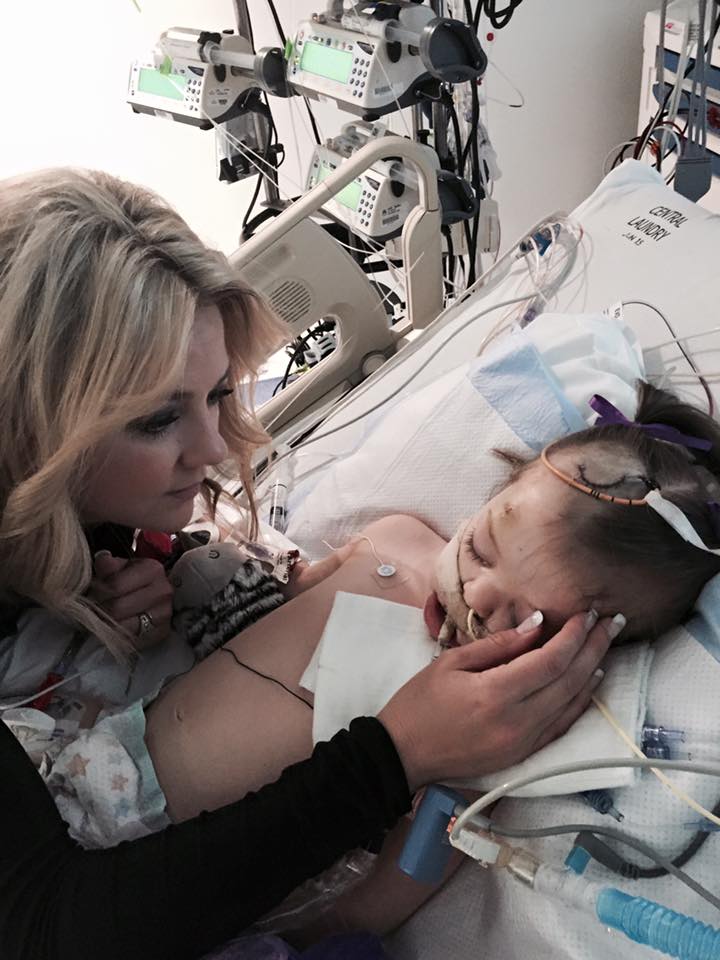 Kate miraculously survived a plane ride that was a hail mary, a brain surgery, and then a coma. A coma not like the ones on tv, but a coma where every hour is the last. Where the brain is swelling past dangerous levels. They said she just might survive but that she was brain dead…vegetative. Our precious daughter was gone.
I ran to the top of the hospital late at night after once again receiving the same update on her. They had locked the doors so you couldn't run out on the roof, maybe they knew desperate parents would run up there at night, I don't know. With no where to go, I melted into the wall and slid down the wall to the floor like pancake batter dripping down the cupboard and I cried the most bitter desperate tears.
I felt as if in that moment I was dying myself spiritually, mentally, and physically. What do I do? I can't bear this. I was terrified to put it mildly. And then it came out of the dark abyss….a thought "I got her here didn't I? They said she would never make it here and she did. Where is your trust?" I laid there on the hospital floor for a while thinking about that and out loud I said "You're right. You have to be in charge because I can't be."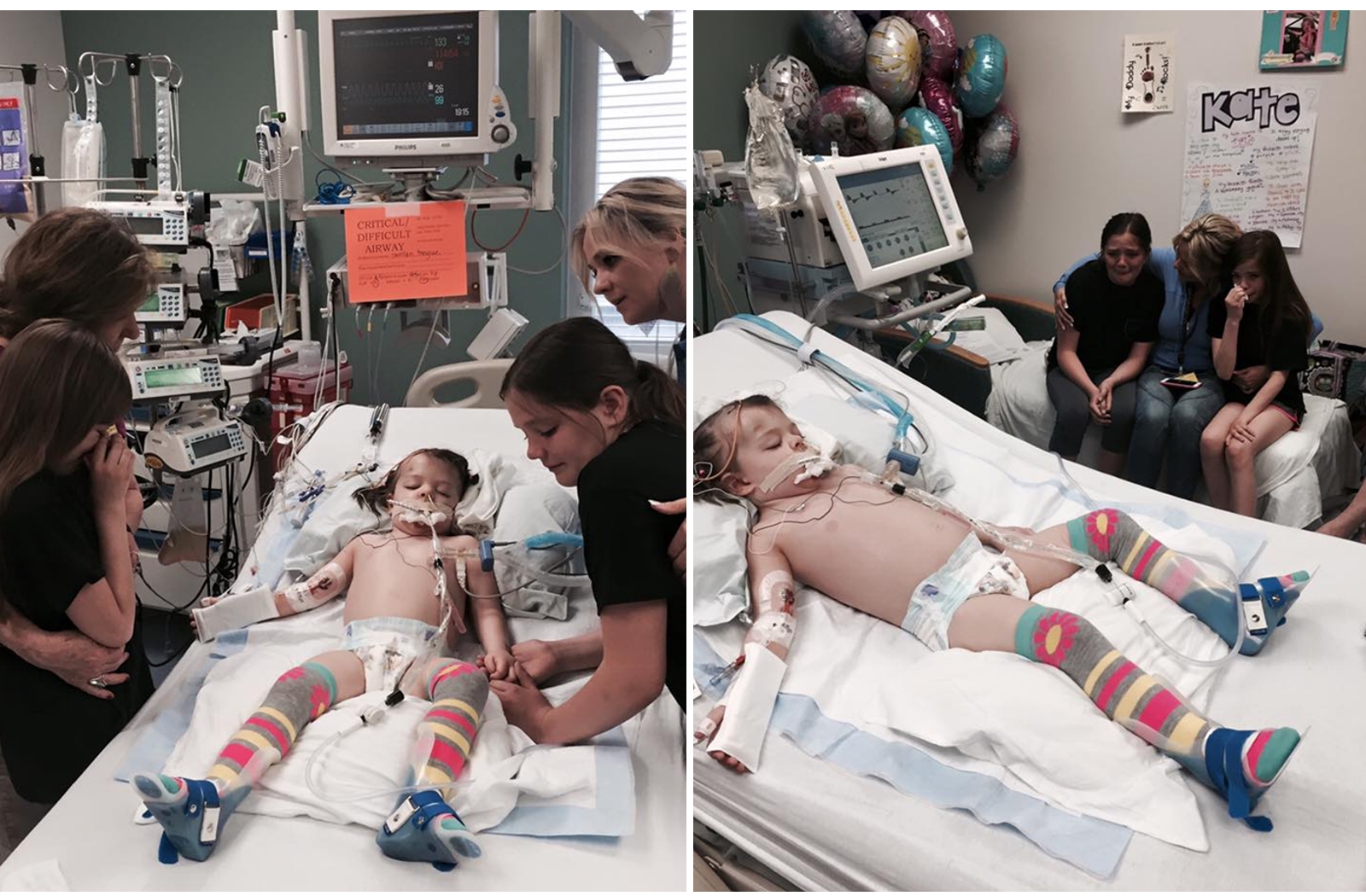 A slight glimmer of hope was given to me. I had no peace that Kate would survive or be well, but I had peace that my Savior was involved. I walked down the stairs and back to Kate's room and from then on everything changed. There would be no negative outcomes spoken of in Kate's room. Yes we would have to hear those terrible scenarios, but not in her room in her presence, not with her. Weeks went by and then months.
I wish I could say from then on out, things went our way. Many things went the worst way possible and many things went the best way possible. Kate got a septic infection and her organs began shutting down half way in through her hospital stay after she had began to have much improvement and they told us once again that she would not make it.
By sheer miracle and out of the faith of many who were fervently praying for her, a new doctor she had never seen came to look at her and found the source of her infection and saved her. He said that she had less than an hour to survive had they not been able to pump the massive amount of fluid that had built up in her pleural cavity out of her tiny body. Most of all, the neurological storming which meant convulsions and shaking 24 hours a day tore us up and had us on our knees asking Heavenly Father to take our daughter home and to not leave her in that suffering. It was like we were a ship on a raging sea with no rutter or sails.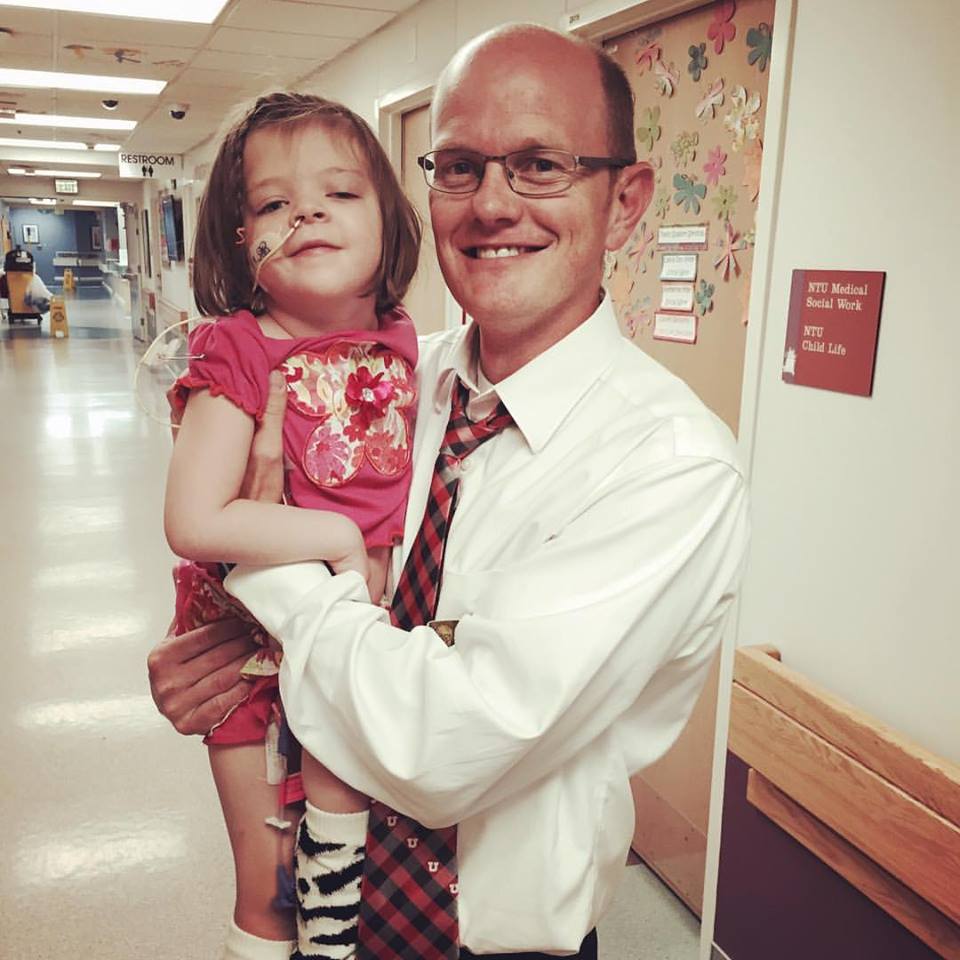 There is a song by Bethel called "It Is Well". It became my song. I cried and still do cry to that song often. A part of the song that hits me the most goes "Far be it from me to not believe, even when my eyes can't see…"
It Is Well
Bethel Music
Grander earth has quaked before
Moved by the sound of His voice
Seas that are shaken and stirred
Can be calmed and broken for my regard
And through it all, through it all
My eyes are on You
And through it all, through it all
It is well
And through it all, through it all
My eyes are on You
It is well with me…
Far be it from me to not believe
Even when my eyes can't see
And this mountain that's in front of me
Will be thrown into the midst of the sea….
So let go my soul and trust in Him
The waves and wind still know His name…
Through it all, through it all
My eyes are on You
And it is well with me.
It is well….so easily said….yet so hard to truly believe. Is it really well….how can it be? I testify that it is only through Christ, that I could "let go my soul and trust in Him." And in that was the only peace and still is the only peace to be found. Because ultimately I knew that she….MY beautiful Kate was not just mine, but she was HIS!!!
He loved her infinitely. I could feel it!!!! I knew if He loved her that way, that He must love me that way. I knew she might go home…I had no idea what I was actually facing. I had no reassurance that she was going to survive or that she was going to be my Kate ever again. But I knew He was going to take care of the situation and He has.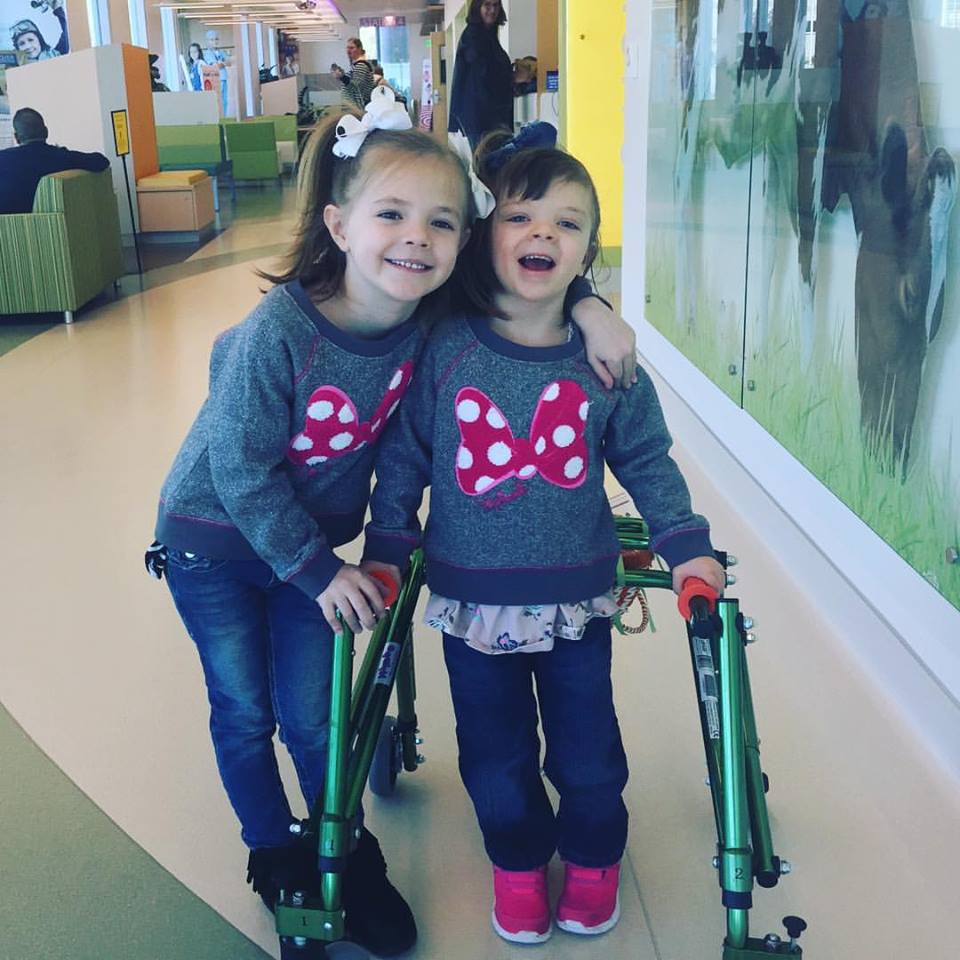 This is Kate now. She is doing so many things she could never do again. She is glorious Kate. There are challenges every single day and she will never be the same Kate she was before, but she is His Kate and she is our Kate. He is the only one who can offer us peace in this life that is so subject to human frailty of every kind. Physically, mentally, emotionally, and spiritually.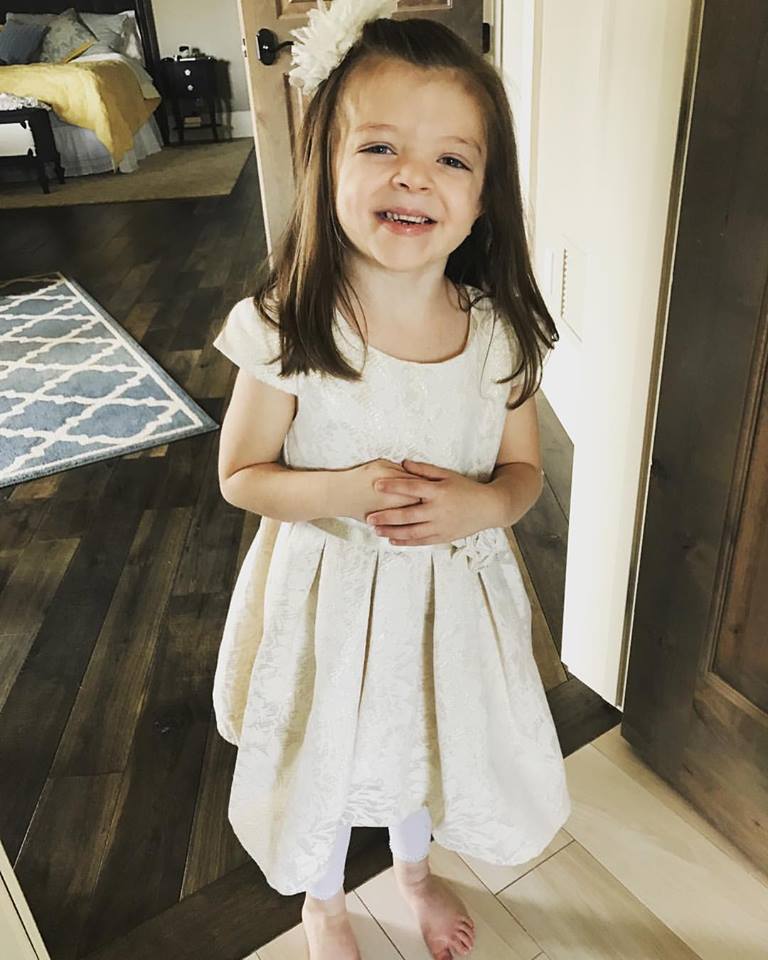 He truly is the way, the truth, and the life. "He that believeth in Him, yet were he dead, shall He live." Each day is a new day and what I have learned is, that day is a gift. We don't have tomorrow assured. We only have today. Our peace is not found in trusting this world or what this world has to offer, it is only found in Him and in His atoning sacrifice for all of our pain in this life. My hand is in his hand as long as I place it there, and hand in hand there is peace.
I so testify that He lives, that Christ lives!!!! He loves you!!! Your suffering is part of mortal life, but you need not do it alone. There is one who knows. He knows. He sees you and you are unimaginably loved. So let go, let go and give it to Him. This is an everyday struggle for me because I'm human, but we must…..to obtain peace. He is the way! – Heidi Jackson, KateStrong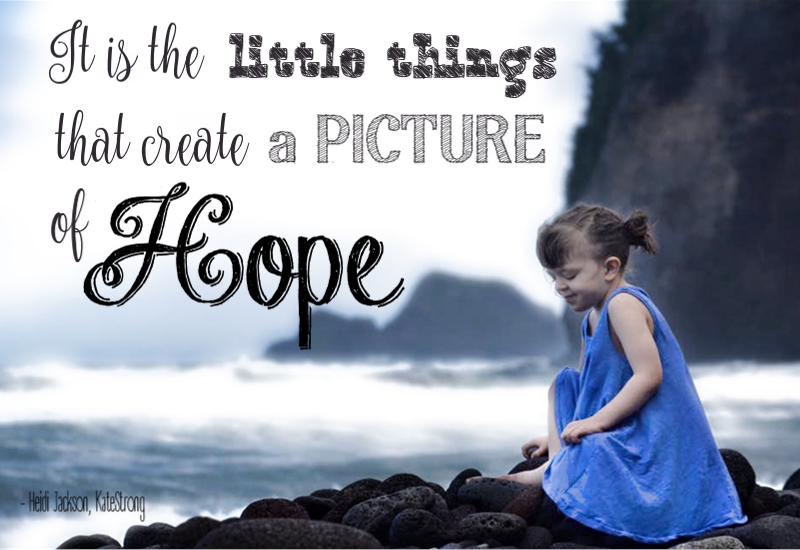 Melia:  I will never forget the morning I woke up and on Facebook, I saw a picture similar to the one at the top of this post, of my friend's daughter, Kate.  My heart dropped and I got down on my knees and prayed for Kate and the whole family.  I gathered my children and husband around and told them that Kate was in a terrible accident and that we needed to pray for her body to heal.
As Kate and her family went through a long healing process and still is going through it, my children often asked me how Kate was doing.  I frequently would show them pictures, stories and videos of Kate's challenges, triumphs and struggles.  My heart is full of love for this courageous little girl who against all odds defied death.  She is a miracle daughter of God and I can't wait to see what she will do with her life here on earth.  She has already touched countless lives as we get to take a glimpse into Kate's life.  She has been blessed with a warrior mother who never gives up as well as a strong father and amazing siblings.
This video was a day where we cheered and cried for little Kate.  Make sure your sound is up, you don't want to miss the love of a mother as she is behind the camera encouraging her daughter.  It is just how Heavenly Father continues to whisper words of encouragement and love to each of us.
I'll leave this here and add my feelings along with her mother, that through Christ all things are possible even "the unthinkable, the unimaginable (and) the unbearable."  May you find peace today that will carry you through 'til tomorrow as you take one step up at a time.