Ever wondered what the inside of a Latter-Day Saints Temple looks like?  Well, if you live anywhere near the Tucson or surrounding areas, you have a chance to take a peek inside!  For the next couple of weeks the doors of the LDS temple are open to the public.  We live about 1 1/2 hour away from Tucson so we decided that if we could travel over 2,400 miles to visit the Philadelphia Temple Open House last summer then we could definitely do the short trip to Tucson.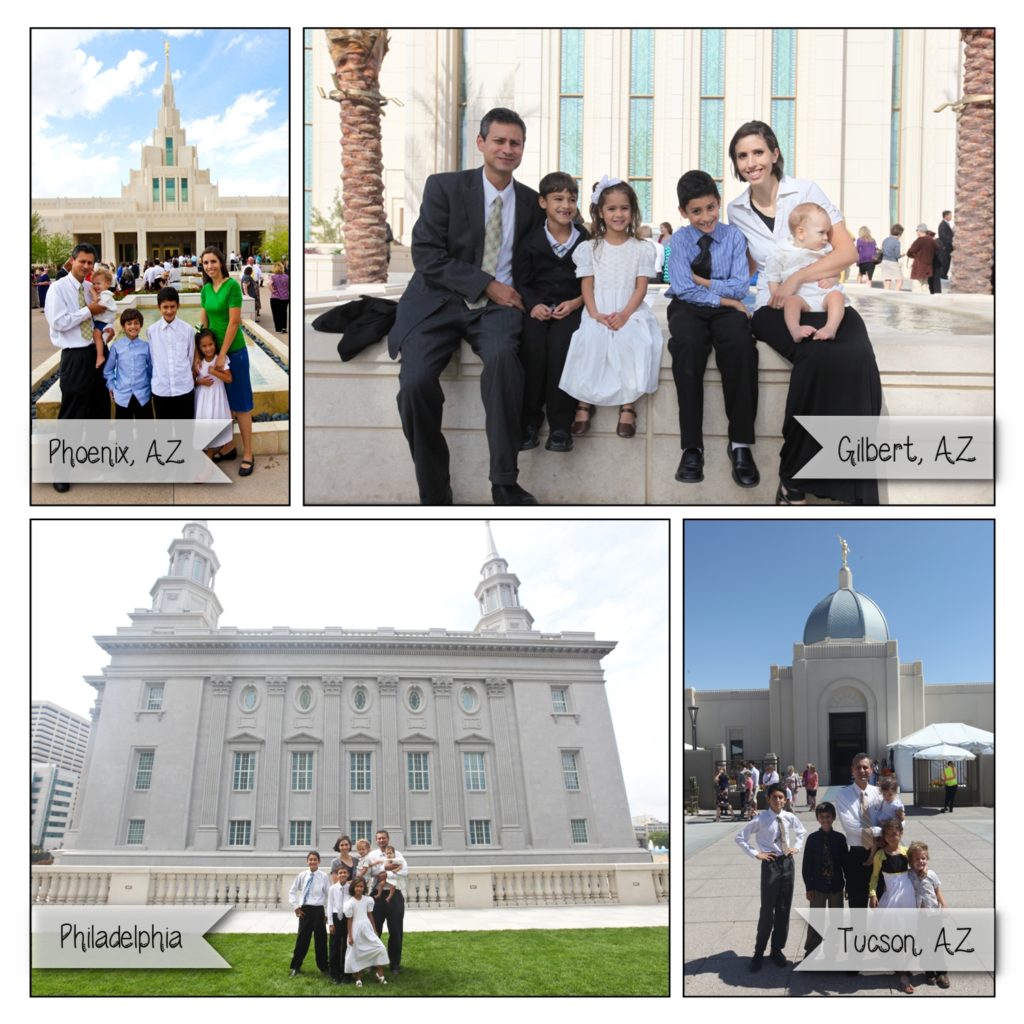 My kids have been very lucky and blessed to have been to 4 different temple open houses in the last 4 years.  The Gilbert Temple that was dedicated about 3 years ago was only 30 minutes from our home.  As the date for the open house grew closer, I wanted to capture the thoughts and feelings of some of the primary children after they had a chance to go to the temple.  Many of them had never been inside a temple before.  There is nothing quite like seeing something through the eyes a child.  
I titled the video "Gilbert Arizona Temple Sparkles" because many of the children talked about the "sparkles" that were in the celestial room.  It was amazing to hear them all describe that room the same way even when they didn't hear each others responses.  One of the definitions of sparkle means to shine brightly with flashes of light.  I love that!  I think that is exactly what the temple is to me.  It brings light into my life and as I follow Jesus Christ, that same light of Christ can make "flashes" of light into the lives of others.
Before you watch the video below, I want to give you a bit of a background story on the person that you will first hear singing in the video.  Her name is Ali and she not only has a beautiful voice, but an incredible story filled with tragedy and triumph.  Take a moment and read about her story written by her sister whose family adopted Ali.
Ali's Story:  "When she was 3 months old her biological mother was in a rage about her crying and threw her against a wall. Her skull was crushed and she went into a coma. When the parents realized she was alive but unresponsive they hid her in a closet for 3 days unconscious. At some point they decided to take her to a hospital. They dropped her off at the ER and they fled the country.
Ali was taken into surgery and it was discovered that her brain was so swollen around the broken skull fragments that the only option of possibly save her life was to remove a segment of the brain. They made a large incision from ear to ear like a headband and then took 1/3 of her brain matter. The doctors believed that this surgery would render her so severely brain damaged that she would remain in a vegetative state for life.
They did not anticipate that she would ever talk, or sit up or eat on her own. She went into foster care and was living with foster parents when my aunt became a respite care provider for her foster family. My mom was chatting with my aunt one day when Ali was about 9-10 months old and my aunt was telling her about this remarkable baby she had in her care.
The foster mom was overwhelmed and was about to send her back into the system and my aunt had grown so fond of her she was just sad about it. She told my mom that there was just something special about her. She explained that she was in a vegetative state and unable to communicate or sit up but that there was just a special light in her eyes and she was such a sweet happy baby.
She invited my mom over for a visit in hopes that she would meet her and fall in love with her too. The moment my mom met Ali she immediately saw the light my aunt was talking about. She was smitten. Prior to this my parents have never had any thought of adopting. But when she met her she knew immediately that she wanted to take her home. She went home and spoke with my dad. They started doing research into how they could become foster parents. They had to move quickly because Ali was set to move to another foster home soon.
They were able to find out that if they became respite care providers they could get her into our home immediately upon certification. Which is what they did. Then while she was in our home under respite care they became foster care providers which then switched over to foster/adopt providers. At 10 months old she came into our home. Up until then she had spent most of her life laying in a car seat or swing in a foster home with multiple other children with varying disabilities.
When she came to us she fell into a home where my siblings and I fought over who got to hold and play with her. She was mostly silent and still but smiled constantly. By 12 months she was sitting up. By 18 months she had begun to communicate and laugh, roll over and army crawl on the floor. By age two she was obsessed with Disney movies especially The Little Mermaid and she would hum and sing along "on tune!"
It was amazing to other people how on tune and aware she was of intonations and subtleties in the music such as pitch and dynamics. By three she was walking and interacting like most other three year olds. She was now singing the lyrics to all of the Disney songs and her singing was remarkably beautiful for such a small child! She experienced hemiparesis with one side of her body lagging behind; a limp and a slightly curled arm the only indicators of her cerebral palsy.
Ali's gift of her beautiful voice and ability to learn and retain music was most certainly a tender mercy from the Lord. Remember that she was not expected to ever sit up, stand, walk or speak. A third of her brain was thrown in the garbage and yet the Lord enlarged her other gifts. She is one of the kindest, most charming and nurturing women I've ever met. She gives service and love to everyone she meets. And her voice and the music that she brings to life are like choirs of angels.
So many times in her life I have seen people brought to tears at her gift and they inevitably say, 'I don't know what it is about her and her voice but it is so special and angelic.' I believe it is because she carries a special spiritual gift of light."
Now, grab some tissues if you haven't already used them while reading Ali's story and watch the video.  Ali's two nieces are also featured in the video, can you spot them?
As I reflect upon the completion of the Gilbert Temple, I will never forget the Cultural Celebration that happened the day before it was dedicated by President Monson.  After the public was invited to walk through the temple, one of the church leaders dedicates the building and then only those that are members of the church and have a temple recommend, which means they meet certain church standards, can enter.
During the celebration the night before, the youth from the surrounding areas had practiced for months so that they could dance, sing and share their feelings about the temple in front of the prophet and other leaders.  It was a day much anticipated, yet the clouds rolled in that morning and the heavens poured down rain during the celebration.  It was a muddy mess that left the kids performing freezing.  My niece was one that was in attendance.  Who would of thought that dry Arizona, where it never rains unless it is monsoon season, would have torrential rains during the event.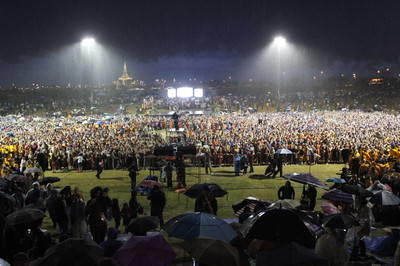 During the dedication on Sunday, Elder Kent F. Richards spoke about the celebration the night before and how much it rained.  He said that it was God's way of letting those kids know of his love and that God was literally pouring out His love and blessing upon the youth.  I will never forget the feeling that I felt as I listened to those words.
Fast forward to three years and the blessing of going to another Open House in Arizona, the Tucson Temple.  It was a very hot day as we headed to the Open House.  We parked at one of the church buildings a few miles away and took a bus to the Temple.
The inside of the temple was beautiful and although it was a small temple, the feeling of peace was still in abundance within the house of the Lord.  We were all sweating while waiting to enter the temple as well as when we left.  I did grab a couple pictures while on the bus and in front of the temple but it was too hot to really take time to get a good picture.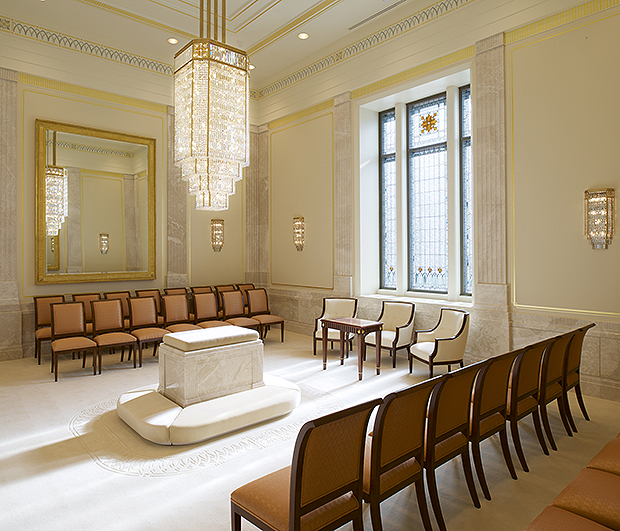 If you are heading to the Open House in Tucson, I would suggest to go really early or late to beat the heat!  It is intense.  I wanted to walk around and take a few pictures with my family by the temple but I could tell they were exhausted from the drive and the heat so we raced to take a picture and hopped right back on the bus.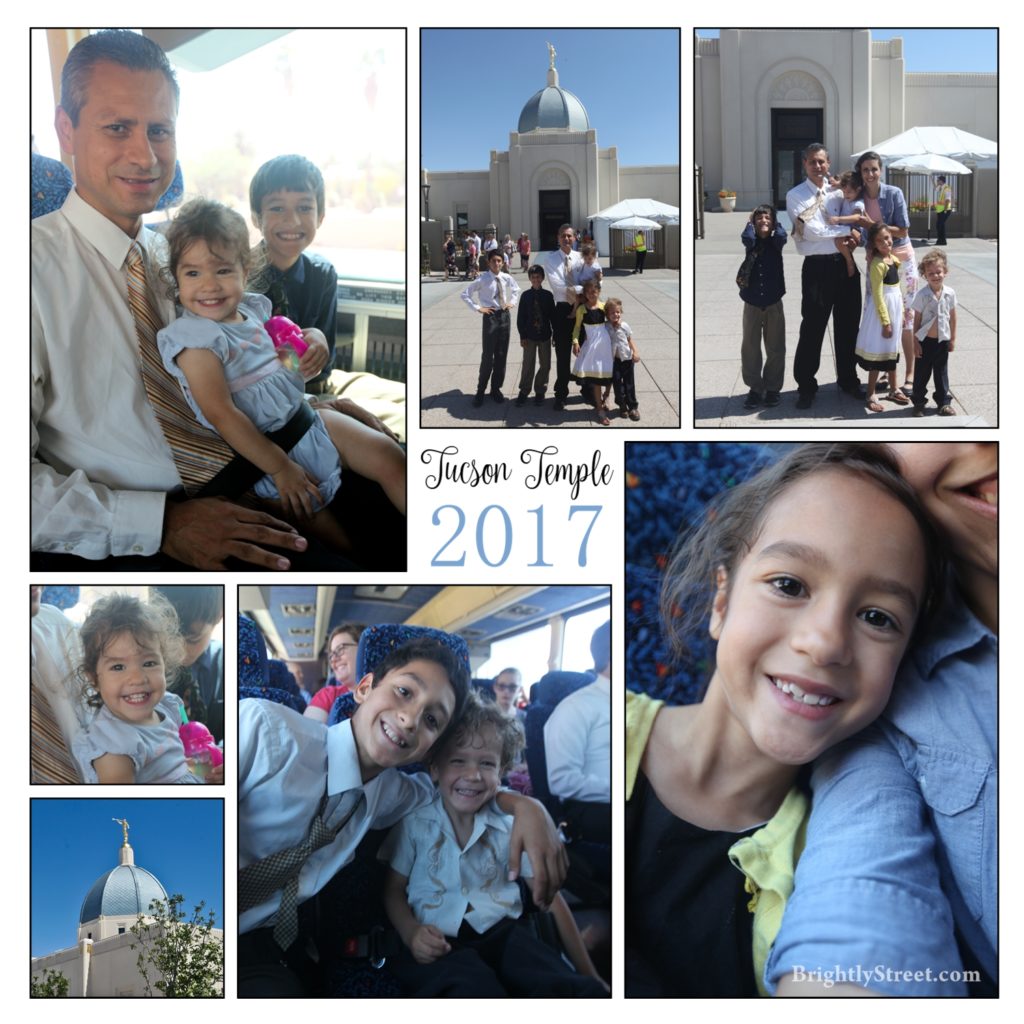 As I was thinking about our time at the temple, I realized that what we physically felt that day in regards to the heat is how sometimes we react in life.  Sometimes life is tough and we feel the "heat" of trials and just want to run through them or "escape the heat" and get back to the air-conditioned "bus."  Yet, life doesn't work out quite the same way and it is through the refining fire of life that we grow, stretch and can be modeled into the person that God would have us becom.  Jesus Christ's love and watchful eyes are always over us and He can bring beauty and hope through the trials of life.  Ali's tragic story yet miraculous healing as well as the heart wrenching trials of the lady in this video, demonstrate the love that the Savior has for each one of us.
I know that the blessings that our Heavenly Father wants to shower down upon us are real.  He is always watching out for us and one day all of the tragedies and heartaches will be overcome through atoning sacrifice and resurrection of our Savior, Jesus Christ.  For He has said, "I have graven thee upon the palms of my hands; thy walls are continually before me." (Isaiah 49:16)
I love the temple.  I can always feel peace when I walk through the doors of the temple.  I know that one day all wrongs will be made right and that I can live with my family forever.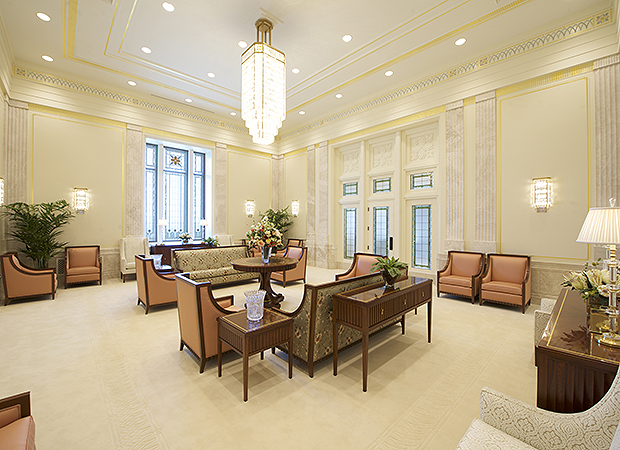 In celebration of the new Tucson Temple, a few friends and I put together this giveaway.  Head over to my instagram account for details.