DAY 4:  "Thou shalt love thy neighbour as thyself." Matthew 22:39
Reflection Journal Entry:  Download the entire 25 daily reflection journal as you fill your "light" from within and "light the world" throughout in December and into 2018.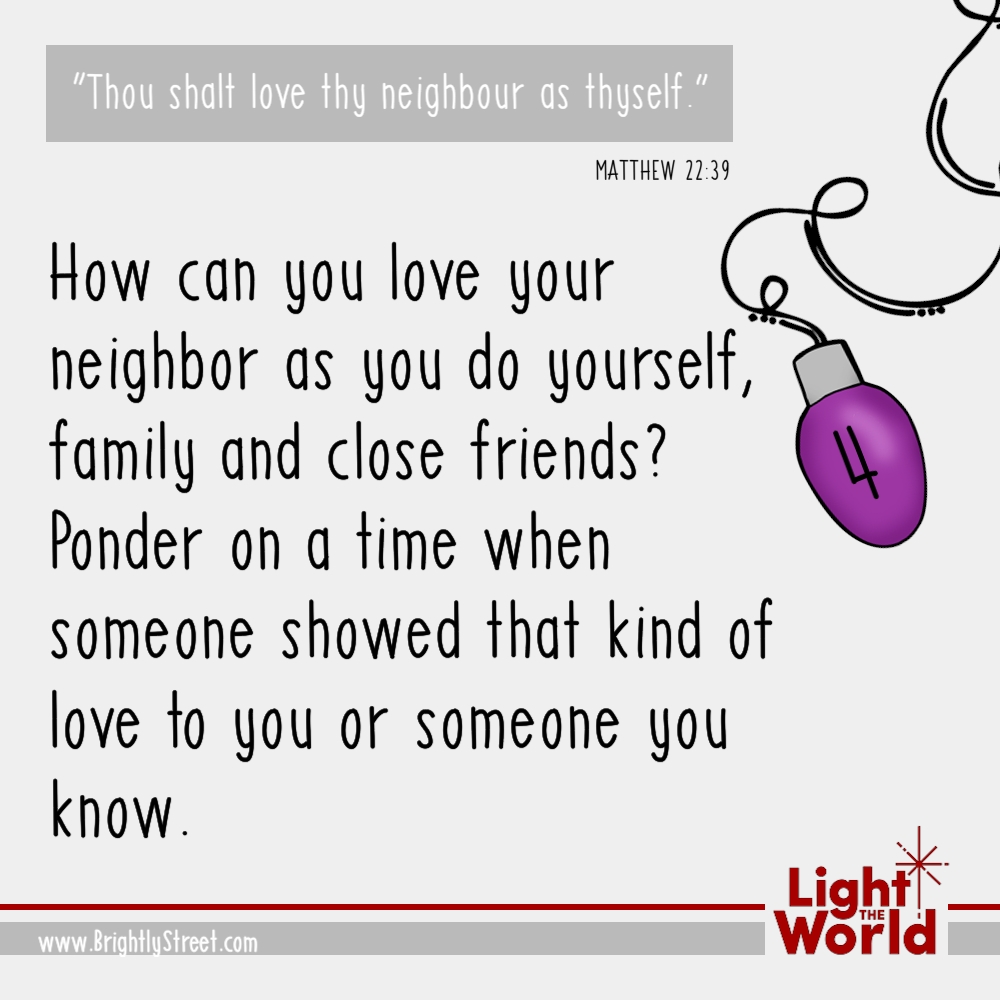 DAY 4:  Jesus Worshipped His Father #LIGHTtheWORLD
Song:  One Single Bell
Scripture: John 2:13-17
And the Jews' passover was at hand, and Jesus went up to Jerusalem, And found in the temple those that sold oxen and sheep and doves, and the changers of money sitting: And when he had made a scourge of small cords, he drove them all out of the temple, and the sheep, and the oxen; and poured out the changers' money, and overthrew the tables; And said unto them that sold doves, Take these things hence; make not my Father's house an house of merchandise. And his disciples remembered that it was written, The zeal of thine house hath eaten me up.
Video:   Jesus Cleanses the Temple –  The reason I chose this video is because he showed how he worshipped his Father by not allowing others to desecrate the temple.
Activity:  Make a goal to offer a kneeling prayer to Heavenly Father every day in December.
Advent Gift Idea:   Print the Quiet Book, roll it up and place in today's pocket.  Have your children take it to church or use it at home.
Want to put together the entire Christmas Advent Calendar?  Start with Step 1!
Follow us on FACEBOOK, INSTAGRAM, YOUTUBE, TWITTER and PINTEREST as well as Subscribe to our newsletter to get the inside scoop and subscriber only freebies!!