Reflection Journal
"It's beginning to look a lot like Christmas" here at Brightly Street. I thought I was done with all of my ideas for you to use, but this past weekend while visiting my niece before she heads to Argentina on a church mission, I came up with one more idea. My niece, Kaila, will be going to the Missionary Training Center on November 29th to learn how to speak Spanish, study the gospel and learn how to become a better teacher. She will be there for 6 weeks before she heads to Argentina.
We were chatting in the kitchen when I began to talk to her about the #LIGHTtheWORLD campaign going on again this year. She participated last year by using my Advent Calendar with a twist. If you know anyone away at college during December, pass on this great idea to help them get into the spirit of Christmas.
Since Kaila will be in the MTC during December and can't really participate in the Light the World campaign like she did last year, I thought it would be fun to come up with an idea to help the missionaries in the MTC participate as well.
Facebook Live Recording
Did you miss our Facebook Live about #LIGHTtheWORLD? Find out how to Light the World this Christmas with Christ-like Service. This is a long video so I thought I'd give you the times for the different topics we talked about so you can jump to what you need.
1:15 Overall Light the World theme
2:20 Advent Calendar
11:54 Simplified Christmas Family Planning Guide
21:02 Christmas-in-a-Box
23:40 Little Lamb from Bethlehem
27:27 Reflection Christmas Journal
34:25 Service Opportunity Puerto Rico T-shirts
Download the Christmas Reflection Journal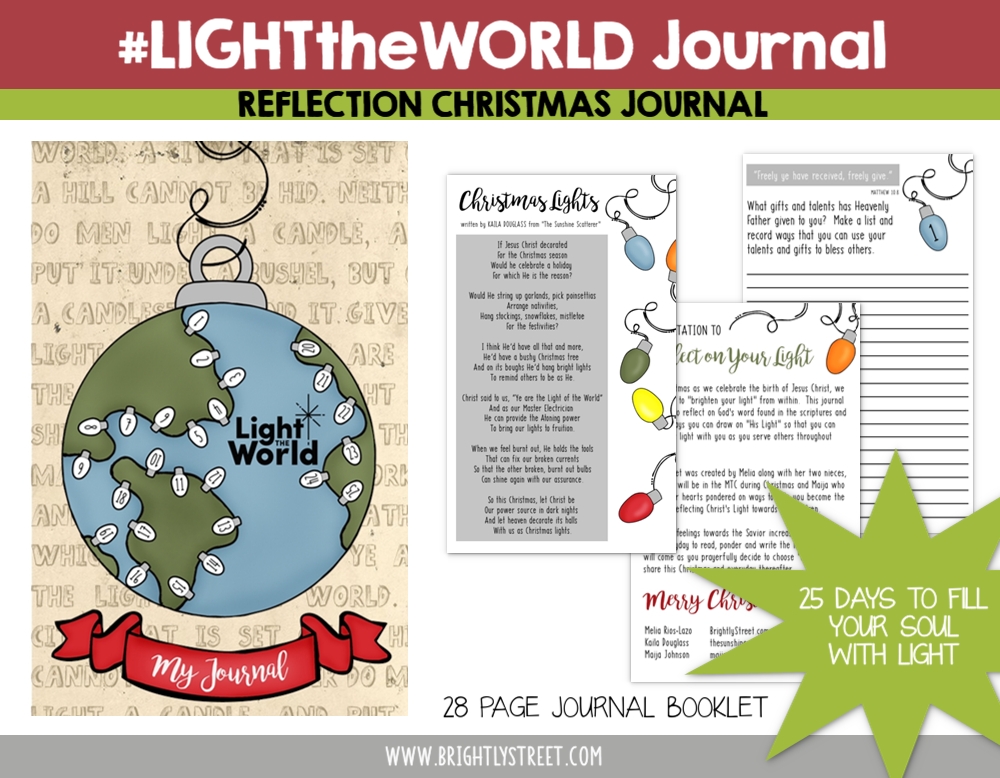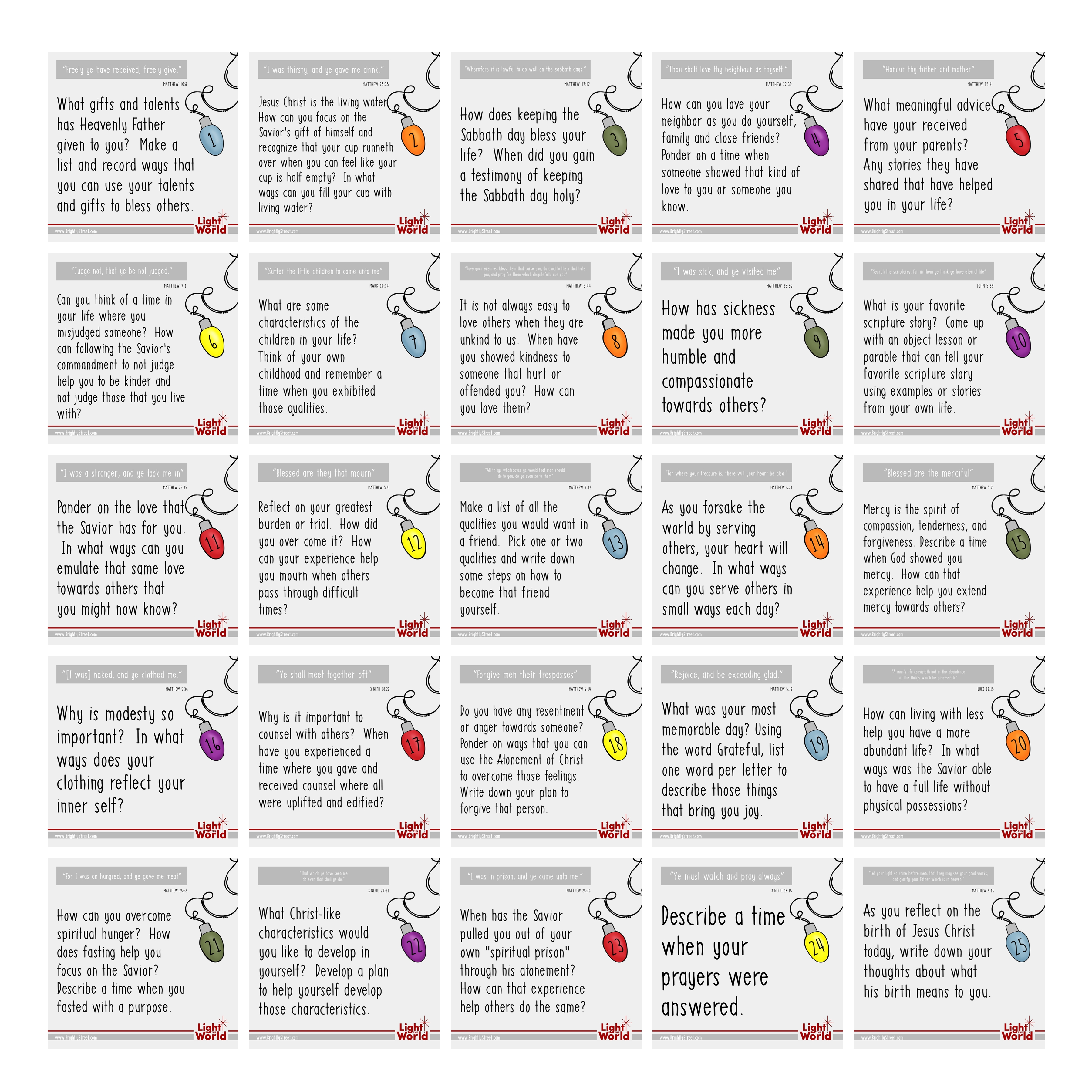 Follow us on Instagram and Facebook. We will be posting each image daily with an invite to share your part of your journal entries when you fill it could help uplift others to #LIGHTtheWORLD that day!
More Christmas ideas?
Here are just a few more.