Put together your own food drive and help your location food bank or local families that are in need this Christmas season. Here is one idea we did years ago.
Feed the Hungry
Join us Monday, December 4th as we Feed Families One Can at a Time from 6 to 8pm.  Inspired by the "Feed the Hungry" event going on worldwide in celebration of Christmas as we #LIGHTtheWORLD this season.
This is a community event for all neighbors and inter-faith congregations.  All are welcomed to join us as we help alleviate hunger right here in our own backyard.
We will be stocking the local food pantry called "Pan De Vida Foundation."  Find other ways you can help by visiting their website.
Please share the event page on Facebook with family and friends.  You can RSVP on our Event Page, but come even if you didn't get a chance to RSVP.
Get to know your neighbor, mix and mingle or enjoy a heart-warming Christmas movie called "Christmas Oranges" while munching on popcorn and sipping  hot chocolate.
What to Bring
One can of food per person or per family.
Bring a camping chair or blanket.
Dress warm.
Bring your smiles.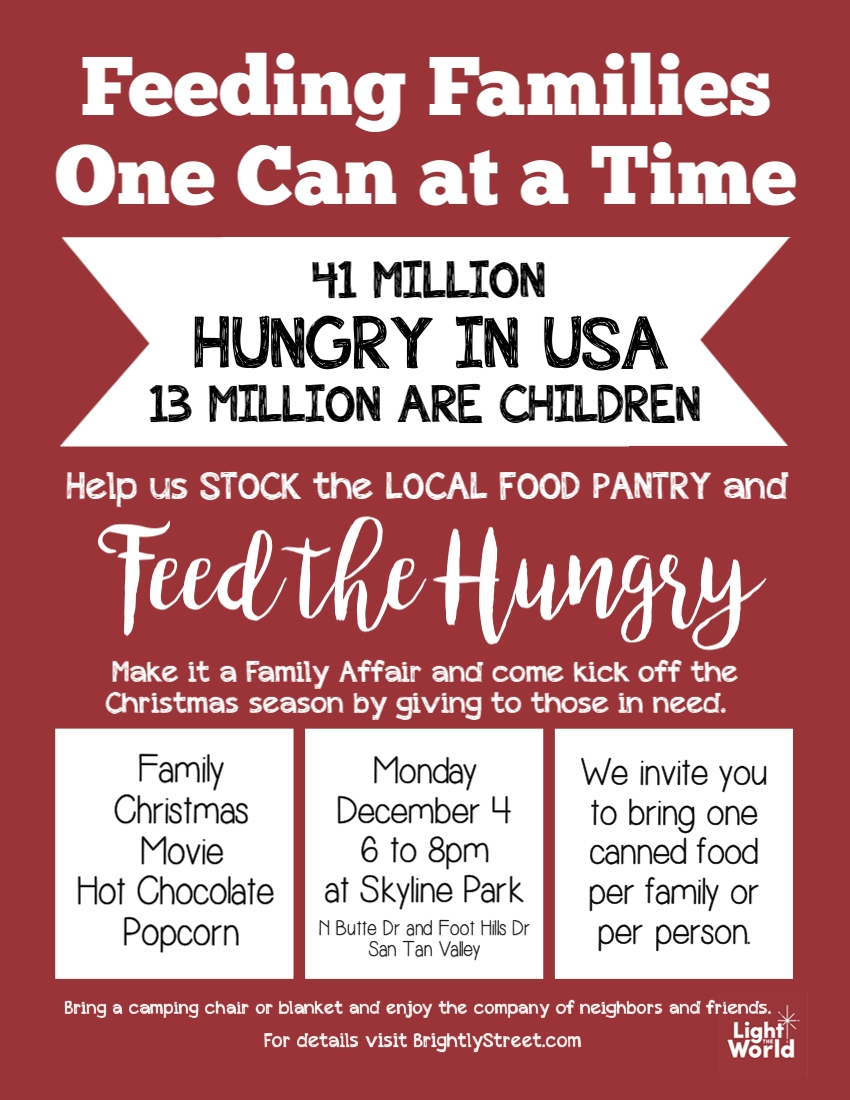 Purchase Book and Movie Here