Primary Theme for 2018
The Church of Jesus Christ of Latter-day Saints recently announced the new theme for 2018 which will be "I Am a Child of God."  The message of who we are is the first step into understanding our purpose here on earth.  We created some fantastic artwork to enhance your teaching during Sharing Time and your Primary Classes.  We hope you will be able to help the children at church and within your own home come to understand that they are sons and daughters of God.
Primary Printables
We have two different designs for you to use for next year's "I Am a Child of God" theme.  One is with Christ and one is just with the children.
You can also purchase individual pieces instead of the whole kit although it will save you money to purchase the Bundle Packet.  If you are in need of any other designs for next year, please let us know.  We love creating Custom content for our shoppers!
All items can be purchased through our Etsy Shop or right here in our very own SHOP!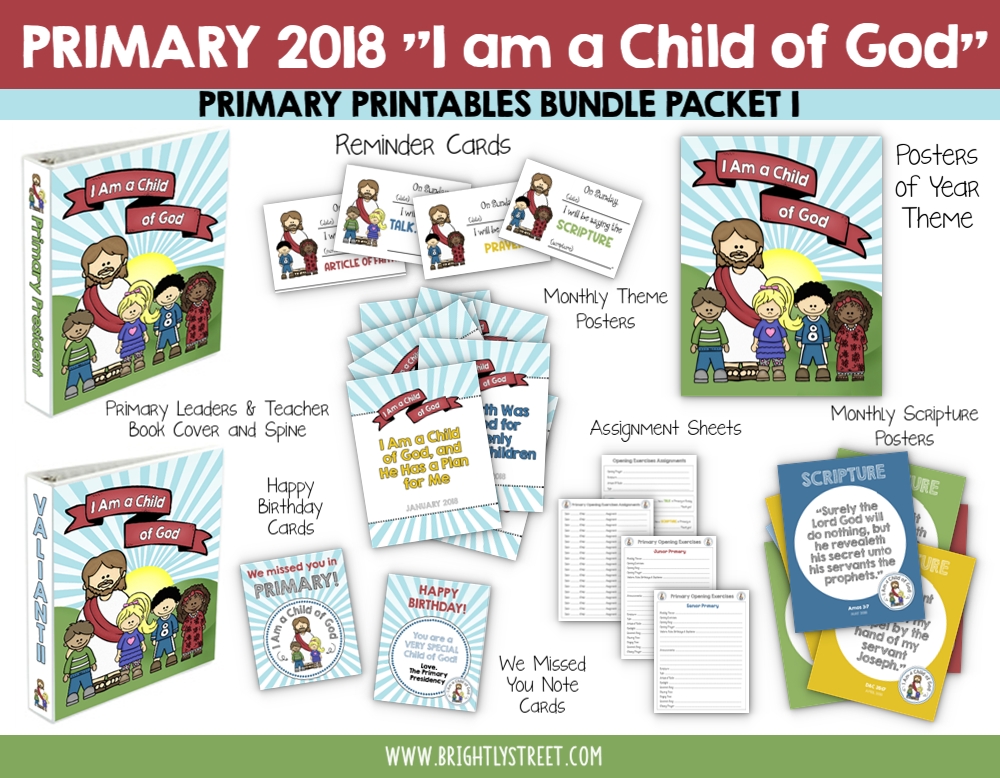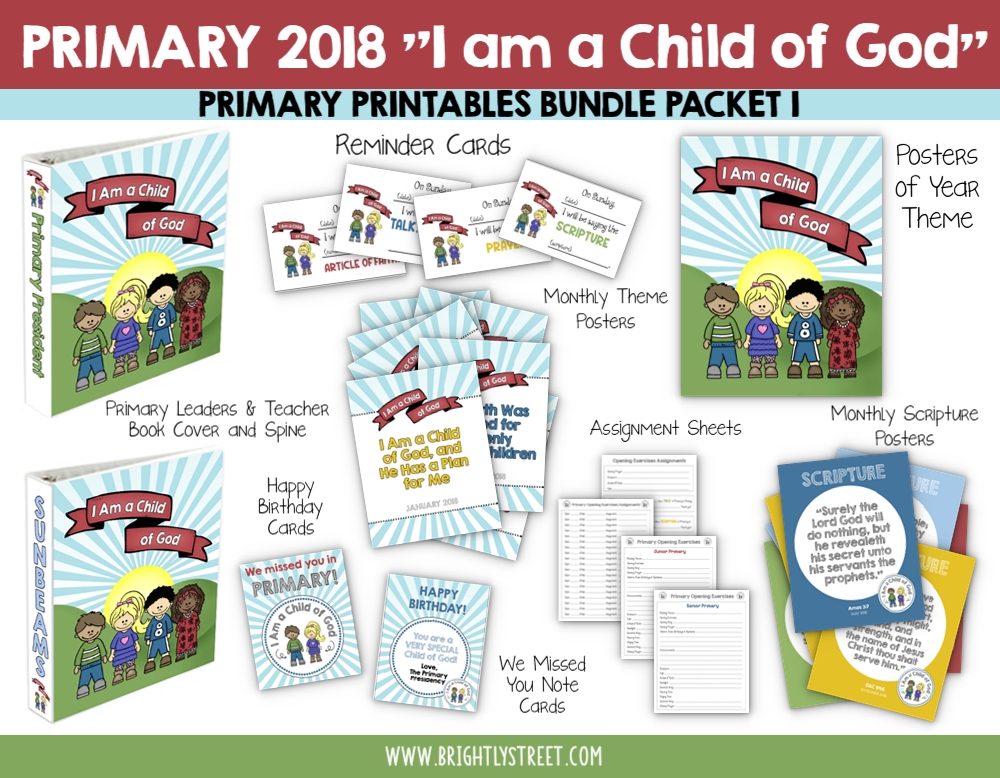 Book of Mormon Bookmarks – Great for a New Year's Gift to kick off the theme or for a Birthday gift.  Add a colored pencil to go along with the bookmark!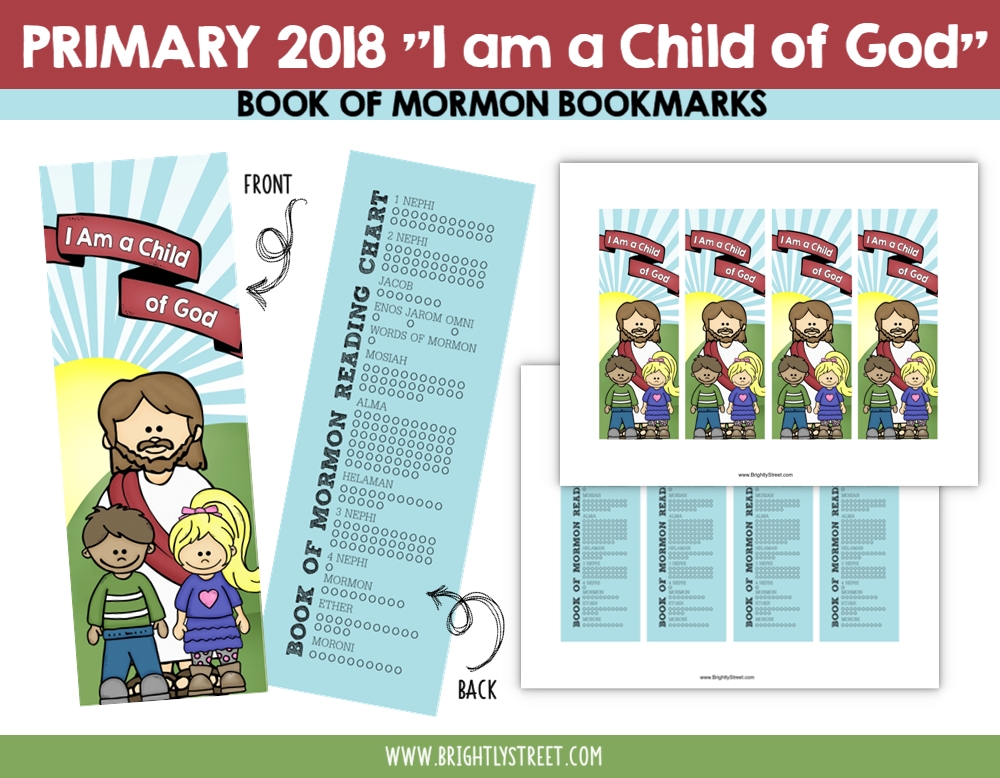 Bookmarks Available – Limited Stock!!
We over bought for our Pinners Conference and so we have a limited amount available for purchase.  These bookmarks are not a digital printable, but the actual Bookmark.  Find pricing and shipping costs here.  Grab yours today!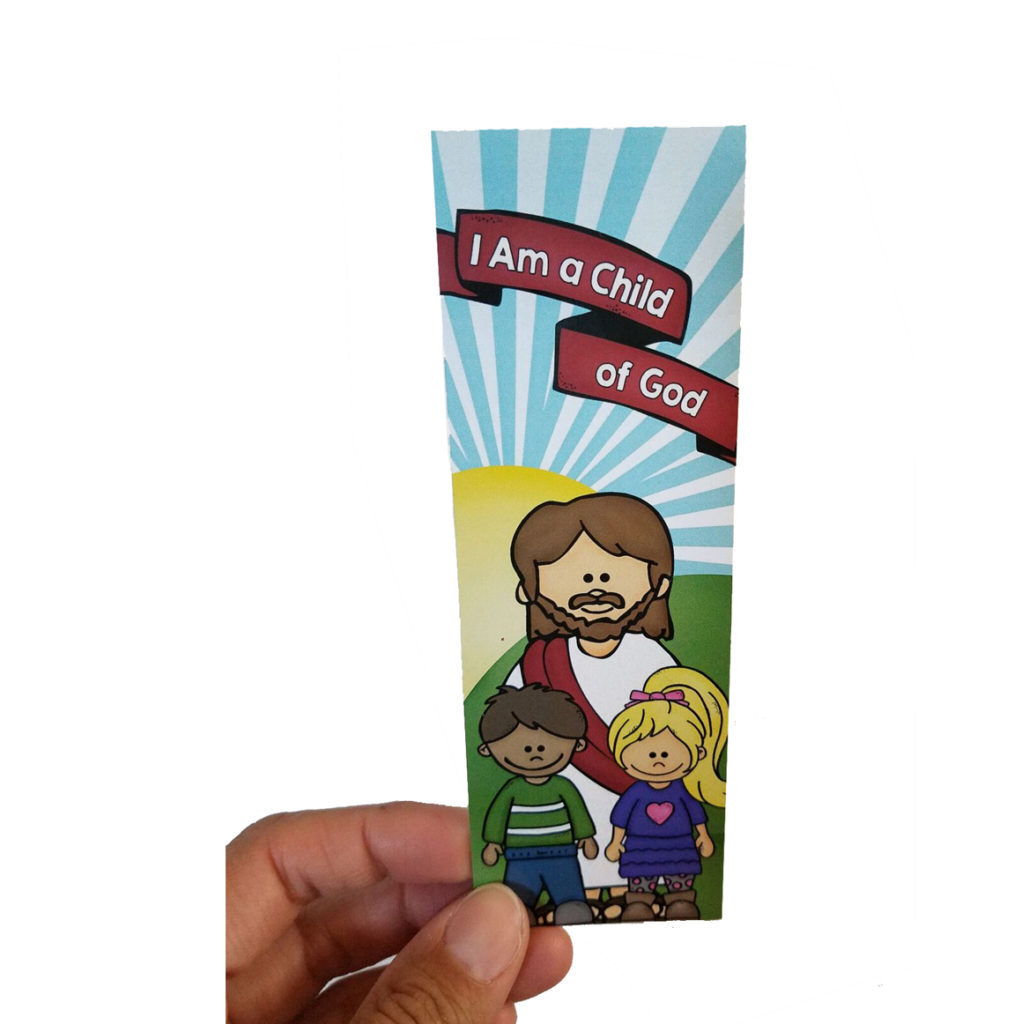 MY GIFT TO YOU
As a thank you for checking out our shop, here is a set of free stickers for you to use!  Just click, download and save them to your computer!  Please Subscribe to our Website as well and get additional FREE PRINTABLES sent to you in our Monthly Newsletter.