Need a last minute idea to help during Sharing Time to kick-off the theme for the new year "Choose the Right?"
If so, here is a great FREE COLORING PAGE of a Knight Girl and Boy holding a shield.  Teach the kids about the Armor of God found in Ephesians.  It says, "Above all, taking the shield of faith, wherewith ye shall be able to quench all the fiery darts of the wicked…" (Ephesians 6)  Teach them about how a shield can protect us from getting hurt just like a "shield of faith" can protect us from making wrong choices.  Also mention how in order for the shield to work we must pick it up and use it just like our faith must be tested and used in order to help make good choices.  Have the children draw a picture of how they will "choose the right" this year.  They can then color in the rest of the picture and fill their name in at the top.  Invite them to put it on their bedroom door so they can remember to use the "shield of faith" to help them "Choose the Right" this year and throughout the rest of their life.  This would also be great to use during Family Home Evening.
We will focus each month on another part of the Armor of God that can help us "Choose the Right" this year so make sure you Subscribe to our Newsletter so you can get any future free printables to help your Primary children.  You can also purchase coordinating Primary helps from our Etsy Shop like our binder covers, bulletin board pieces and more!!  Check out our Etsy Shop here.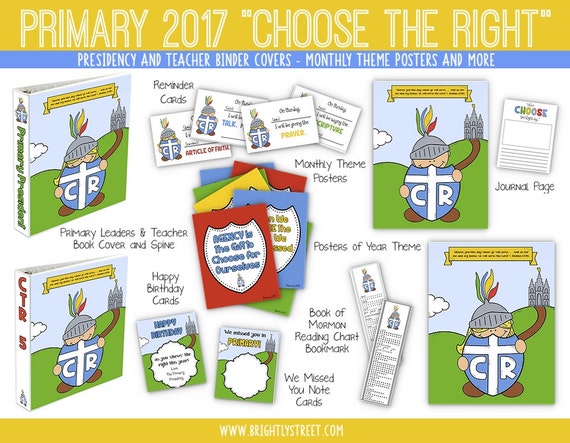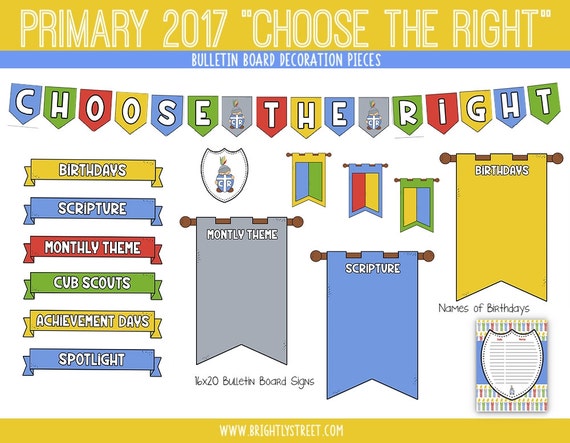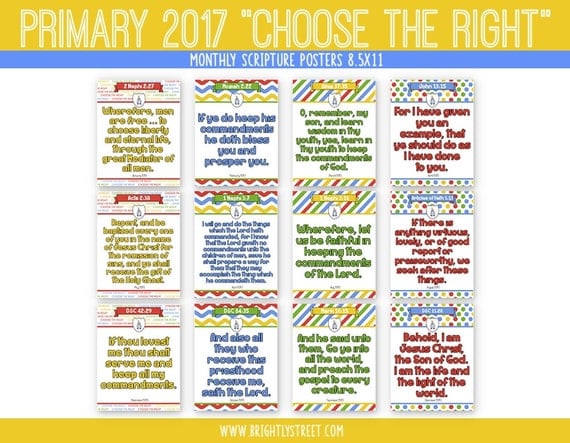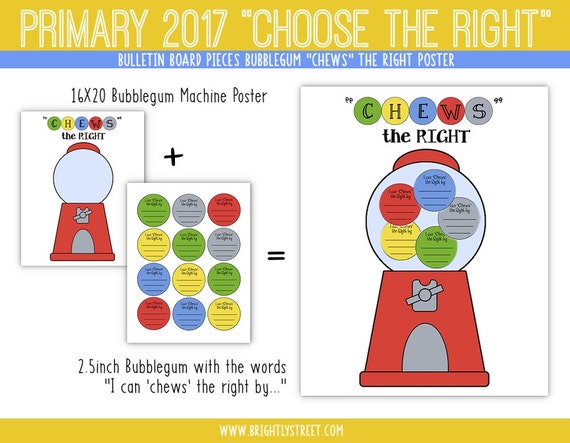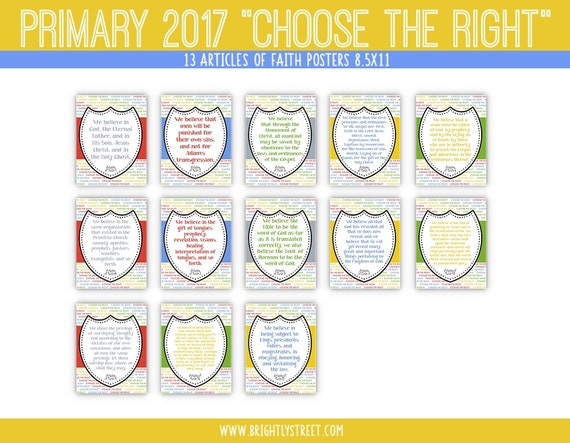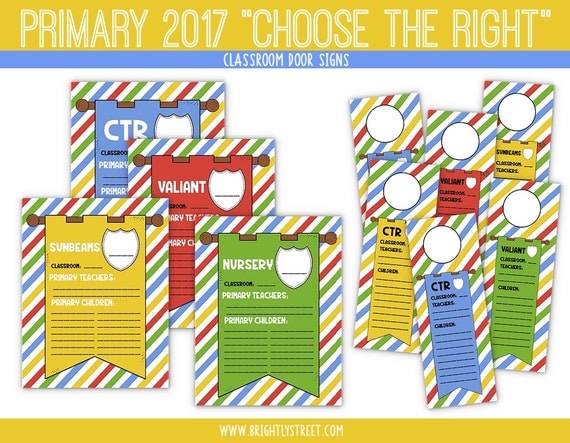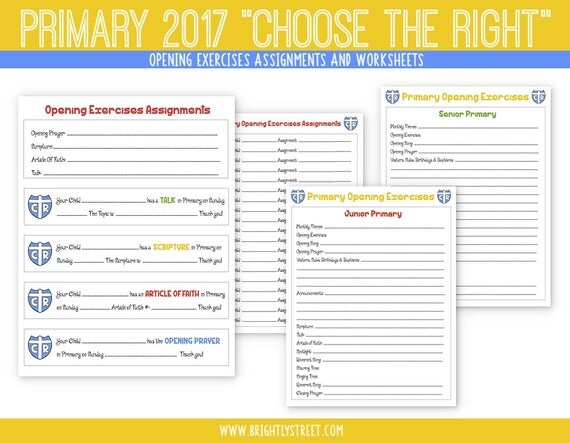 Here is your FREE COLORING PAGE!!  Just click on the image below to download the pdf file.
Need ideas on how to help your primary kids learn the Articles of Faith?  Here are tons of resources on our Etsy Shop as well.  Also, don't forget to pick up a FREE ORIGAMI GAME here.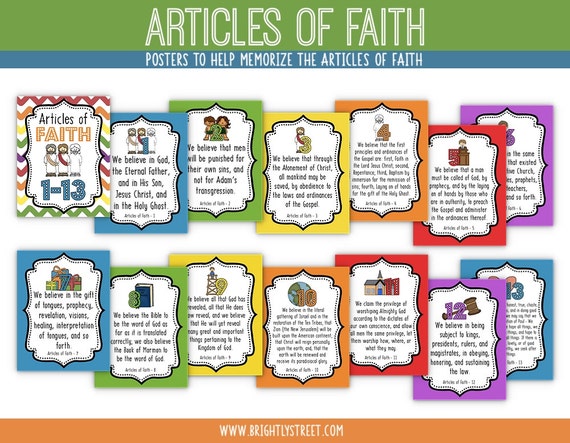 Here is another FREE HANDOUT too!!