How Will You Light the World?
'Tis the Season to Light the World with Christ-like service! I am so excited to participate in another year of giving. No wonder it is the "Most Wonderful Time of the Year!" I love the Christmas season, the music, the service and all that comes with it. I can even appreciate the beautiful snowfall in some areas of the world even if we are still in sunny Arizona!
Subscribe and Get All the Printables in Your Inbox!
I have so many ideas that I have already designed through the years from elaborate to simple so I thought I would just add a touch of fun for a simple kid's idea this year and then you can dig through all of my other Christmas FREE printables that are sprinkled throughout my website. To get to all my downloads in one quick page, Subscribe to our website and we'll send you all the links to our entire Christmas collection of fun! Pick and choose what will work best for your family this year!
This idea was inspired by the idea that we are super busy right now, building our family business, keeping up with 5 kids and serving in our church and community. Here is a fun way to join the Light the World campaign this year and to keep it simple. I went "LIVE" on Facebook where I went over all the details so hop on over and "LIKE" our page while you are at it!
Download Your Printables Today!
Download the Entire Printable Below.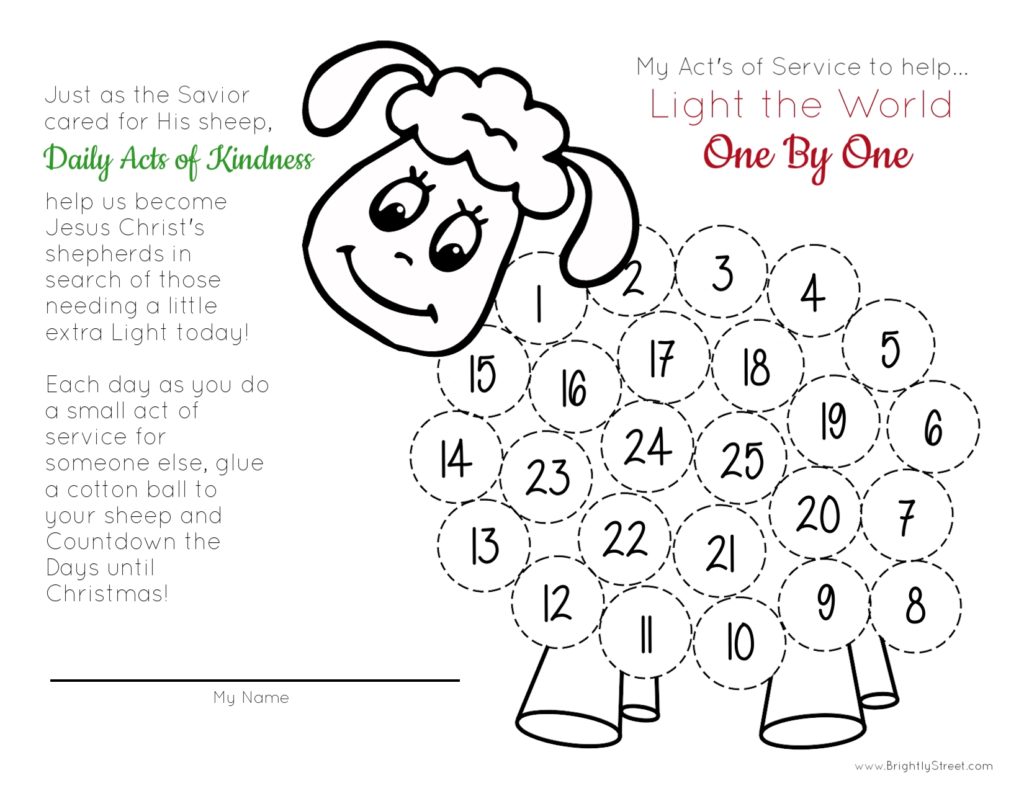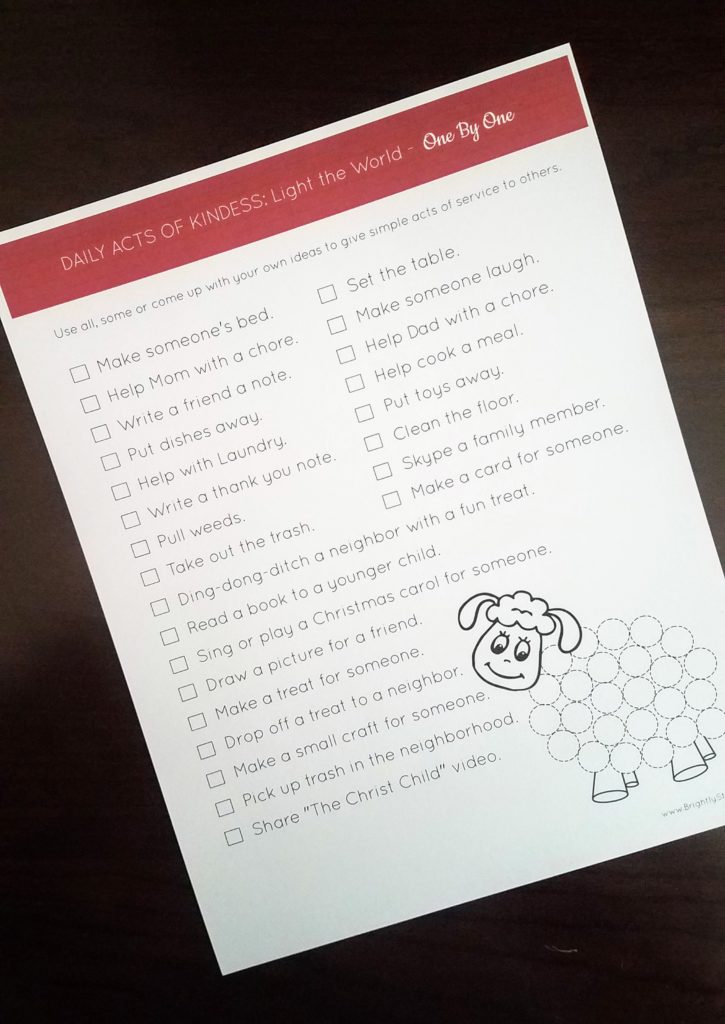 Family Home Evening Resources
We have a great Family Home Evening for you to use on Monday, December 1st to kick-off the Light the World service project as we serve others "One By One." Just print out the FHE packet and you are ready to go. Here are a few resources to use with your lesson listed in the packet.
You can also use this video in the lesson when you get to the part of explaining the Light the World service project.