Light vs. Darkness
Life is the most precious commodity.  It didn't just begin the day we were born.  We lived before this life with Heavenly parents.  We were sent here in order to learn, grow and experience life on earth.  Life gives us the opportunity to experience happiness and joy.  It also causes us to feel pain and darkness.
Similarly, each morning we experience the warmth of sunlight.  The morning sun peeks over the horizon and illuminates the world.  Each night the darkness sets in.  A chill is felt in the air and our vision is dimmed and  At times, deep inside ourselves we experience those same feelings.
Feelings of sadness, hopelessness and emptiness seep into our thoughts and hearts.  We become lost in a world within ourselves.  We may feel there is no escape.  Yet, each morning the sun will not disappoint.  It will rise again, bringing light and warmth.
The Power to Choose
In my late teen years, I experienced that darkness while visiting a friend.  In the morning, while I was alone, I felt depressed and empty.  Thoughts of being insignificant and sorrow filled my soul.
Although the sun was shining through the window, the darkness of the night still lingered within.
I never felt that utter hopelessness before in my life nor have I ever felt that way since.   The feeling of hopelessness felt real to me.
In this moment of darkness, a thought entered my mind.  I would come to learn quickly that it was not my own nor of God.   It said something like, "you are worthless, no good, a terrible person… why are you even here?"
That question pierced my already heavy heart with a pounding force.  I glanced at the side of the bed where a small bedside table rested. The first thing I spotted was a handgun.
This might seem like an odd item to keep by your bedside like it did to me who never had any experience with a handgun.  My friend, however, always had one and knew how to use one.  Her father was a police officer and so were a few of her siblings.  It was normal in her family.
As my eyes glanced at the handgun, another thought came to me.  "Just take it and use it.  You don't deserve to live.  You are no good."  The voice felt like a shout.
I froze.  I felt scared, empty and alone…
My eyes returned to the bedside table, but this time I spotted something else.  Near her hand gun sat something I was very familiar with.
The Power of God's Word
You see, I am a member of The Church of Jesus Christ of Latter-day Saints.  Some might call us Mormons.  There is a unique book of scripture where the name Mormon comes from.  That book is called the Book of Mormon.  It is a book of scripture that also testifies alongside the bible of Jesus Christ.  It is about a group of people who left Jerusalem 600 B.C. and came to the Americas.
I was taught from this book by my father and mother.  The Book of Mormon testifies of Christ, his doctrine, commandments and infinite love for all of his children.  I knew that my parents knew it was true and I had a budding testimony of it's truthfulness.
As I sat there in bed feeling frightened and scared, I made a decision that would change the course of my life forever.  I grabbed the scriptures and held them in my hand.  There was a burning sensation that started at the tip of my head and raced throughout my entire body.  A feeling of power overwhelmed me.  A power of love, peace and strength.  It completely filled up every corner of despair and darkness with light and love.
I did not even open the book, I just held it yet I felt a real strength that I had never before nor since felt.  Just as the darkness was closing in, I felt it completely vanish in an instance as my hands touched the scriptures.
This is what I call scripture power!  A miracle to me from a loving Father in Heaven who heard the cries of my heart.  The darkness had left.  The sun appeared and filled my heart so brightly with light that the darkness had no room left to go, but leave.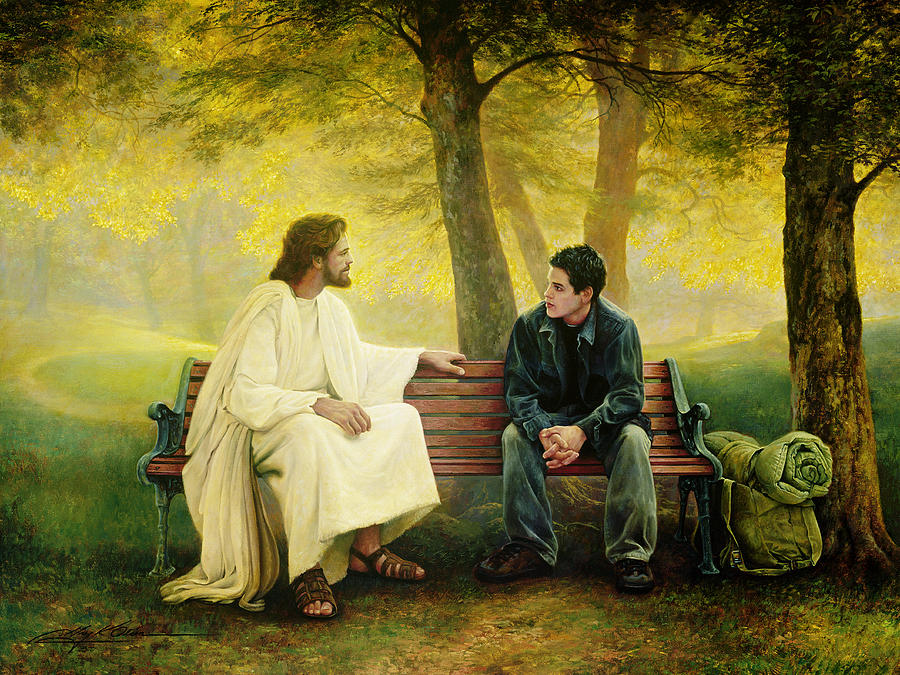 3 Basic Steps for Gun Safety
The Utah Suicide Prevention Coalition organization have created this important video about teen suicide and fire arm safety.  Please consider the information about this subject with an open heart and willingness to make some changes if necessary in your own home.
Here are a three basic steps for gun safety in every home no matter if you have children at home or not.  You never know who might be visiting someday.
 Lock – During a suicide crisis the time is usually brief so keep fire arms locked away.
 Limit – Keep ammunition and firearm in separate locations.
 Remove – When in doubt remove hand guns from your home entirely.
Suicide Stigmatism
Only a handful of people have ever heard me share this story.  I have kept it close inside for many reasons.  There seems to be a stigmatism when it comes to suicide or attempted suicide.  People tend to look at your differently.
For me, it looked a little bit different.  My personality was never depressed or sad.  I jumped and moved through life with great enthusiasm and joy most of the time.
Depression, suicidal or empty would never have described me nor has it since.  Yet, in a time of extreme trial, I felt those feelings however brief they were, they were real to me.
Whether you struggle with feelings of depression or lack of self-esteem, remember who gave his life so that you can live.  Choose life!  Choose Him!  Jesus Christ loves you with a perfect love no matter what you might have done or how you feel about yourself.  God can heal all wounds.
He is the son of a loving and caring Eternal Father.  He died so that you might live with him forever.  My plead is that you fight, everyday to choose to stay here on earth.  Experience the pain and darkness knowing that the light of the sun will shine again.
My special invitation to you is to find out about the power of the Book of Mormon for yourself and see if your own life doesn't change.  You can get a free book today!
Here are some excellent resources about Suicide.
Mormon.org Dealing with Depression