About "The Nobleman's Daughter"
While British high society primps and plays, the impoverished citizens of London languish. But there are those fighting for the freedom of common citizens—including two members of the aristocracy who secretly champion revolution. In the drawing rooms of the upper class, Lady Amanda and Lord Nathaniel flirt and tease with the best of them as she pretends to win every heart in London for sport, and he, to conquer them. But in truth, their flirtation is merely a façade designed to keep their clandestine actions hidden from the ton—and from each other. When Nathaniel presents himself as a potential suitor, the attraction between the two is undeniable—but the faces they portray to the world are not enough to win each other's hearts.
While their crusade for London's poor unites them more deeply than they could imagine, Amanda and Nathaniel struggle to trust one another with their true ideals and identities. But when the call to action leads Amanda into the path of danger, she can only hope that Nathaniel will see through her frivolous pretense. Because now, only the aid of the suitor she loves most—but trusts least—can save her.
About the Author
Jen Geigle Johnson discovered her love for uncovering fascinating pieces of history while kayaking on the Thames near London as a young teenager. Now an award-winning author and mother of six, she loves to share bits of history that might otherwise be forgotten. Whether in Regency England, the French Revolution, or Colonial America, her romance novels are much like life is supposed to be: full of adventure. She is a member of the RWA, the SCBWI, and Storymakers. She is also the chair of the Lonestar.Ink writing conference.  Visit her blog today.
My Review
The story of Lady Amanda and Lord Nathaniel will keep you on the edge of your seat as you dive into the world of honor, hope, courage, peace and freedom.   I love a good, clean romance, but a book shines when it can leave you contemplating your life's values and purpose.  This was a novel that did it for me.  The story of freedom that both of the main characters struggled for yet couldn't come to trust one another is a lesson to be heard and learned within homes, communities and nations.  As we look towards one another in a common goal we can begin our climb towards change.
One of my favorite lines in the book happens after a horrific event.  Someone says, "Take those memories.  Accept them, acknowledge them and then place them on your hero shelf."  Who are your heroes that have sacrificed for the freedoms that you enjoy?  Why should you remember, accept and respect those heroes that sit "on our shelves?"  How can their stories bless our life today?
The first person that I thought about when I read this line and pondered on this idea is my great Uncle who was the first Hawaiian to receive the Medal of Honor and died in the Korean War.  Here is a brief story told by his family about what and why he is now on the "shelf of heroes" in our family.
Purchase the Book Here
Grab your book and then post who is on your "hero shelf." #heroshelf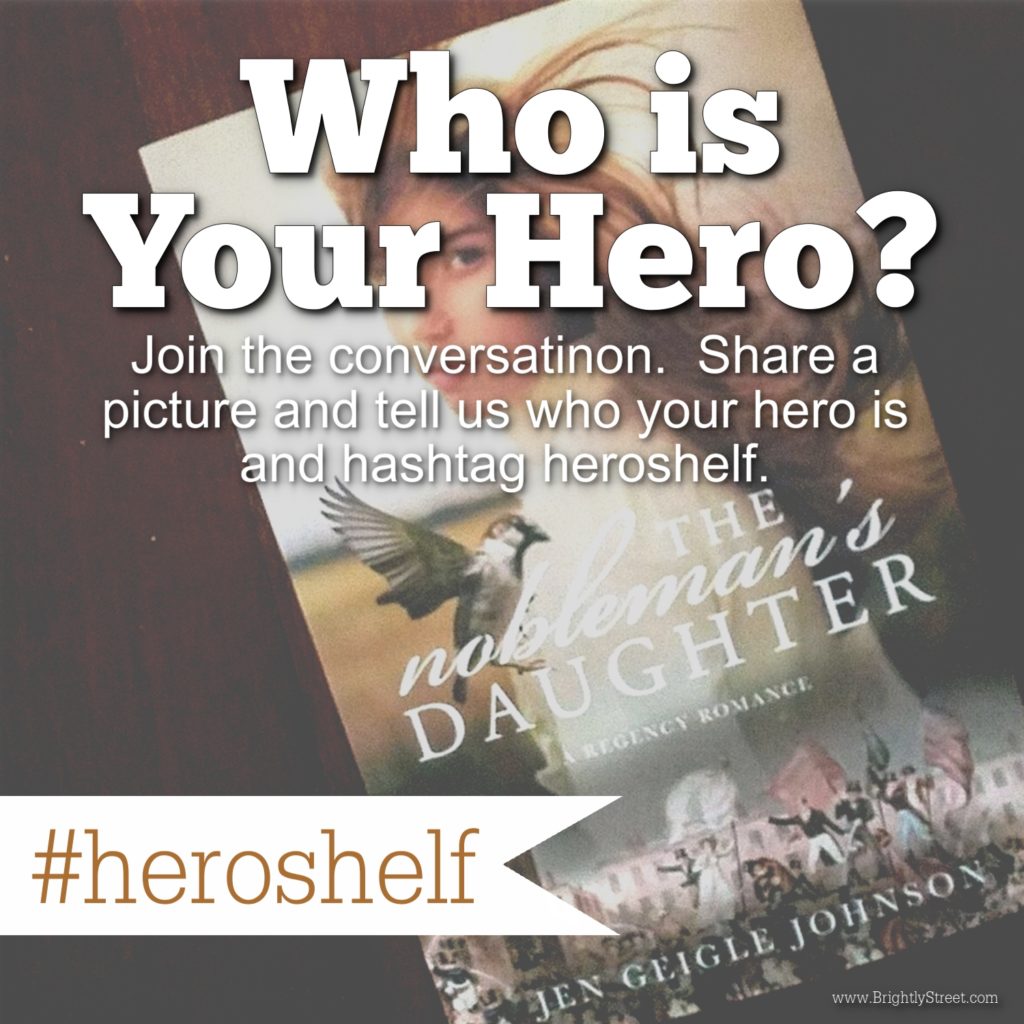 Hear What Others Have to Say
Nov. 6th: http://thoroughlyhere.blogspot.com, http://www.rockinbookreviews.com
Nov. 7th: http://www.wishfulendings.com, http://www.blogginboutbooks.com, https://brightlystreet.com
Nov. 8th: http://ldswritermom.blogspot.com, http://mybookaday.blogspot.com, http://bonnieharris.blogspot.com
Nov. 9th: https://ldsandlovinit.blogspot.com, https://www.singinglibrarianbooks.com/blogs.html,http://minreadsandreviews.blogspot.com
Nov. 10th: http://lisaisabookworm.blogspot.com, http://literarytimeout.blogspot.com 
Free Book Giveaway