Recently, my daughter turned 8 years old and she decided that she wanted to be baptized as a member of the Church of Jesus Christ of Latter-day Saints. When we are baptized we make certain covenants to remember Christ, keep his commandments and take his name upon us. In return God promises his spirit will be with us.  It was a very special day for her and she recorded in her journal later on that day, "I felt happy, I wanted to go back in the water…  I got baptized and was 8!"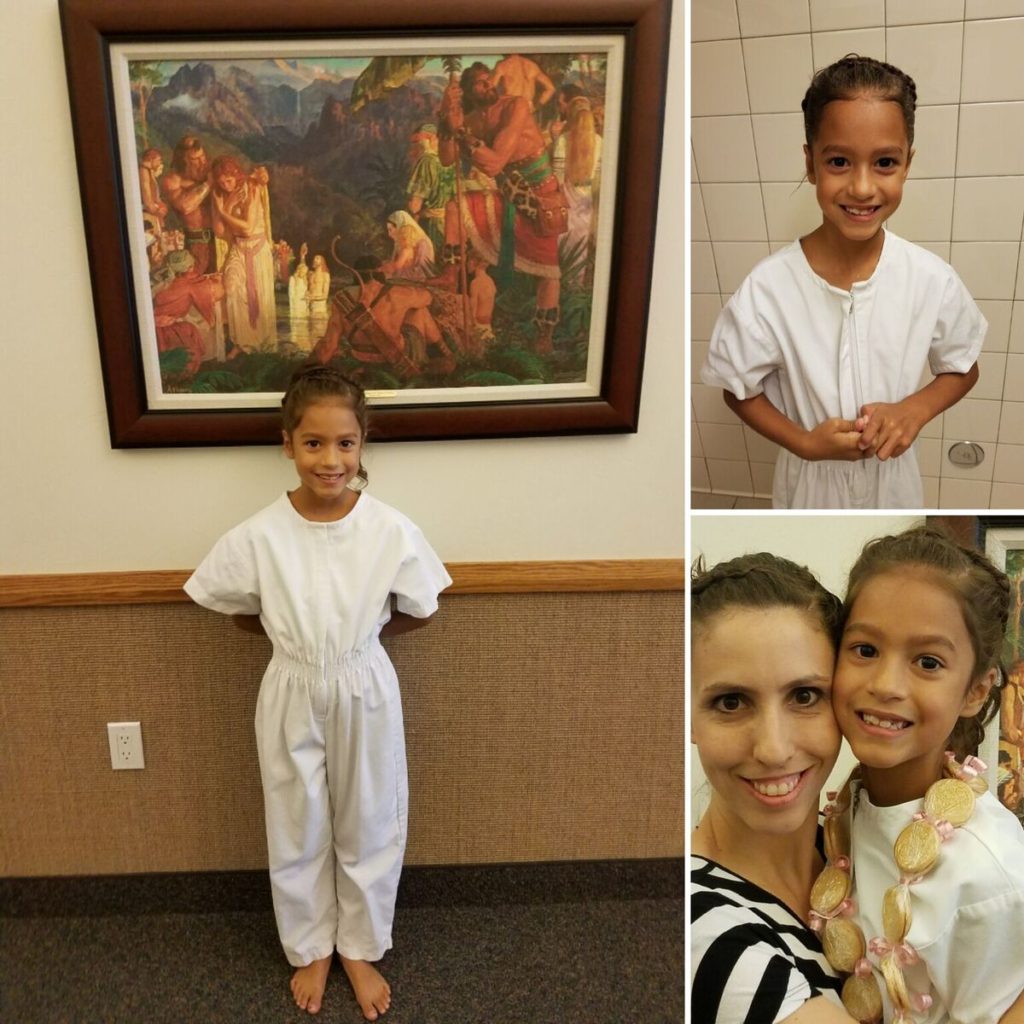 There is a man named Alma who lived thousands of years ago.  He was converted by the powerful words of a prophet named Abinadi.  Because he heeded the words of the prophet, he had a complete change of heart. Alma turned towards God and taught the people in secret about Jesus Christ. Over 400 people were baptized in the Waters of Mormon during this time.
A modern day apostle named Jeffrey R. Holland mentions what happens when people like Alma or my daughter become baptized. I believe that there is significance in the words he used. Let's focus on the verbs. He said "Coming into the fold of God." He used the word "coming" instead of come. Again quoting Elder Holland he said, "Being called his people. Bearing one another's burdens. Mourning with those that mourn. Comforting those who stand in need of comfort. Standing as witnesses of God at all times and in all things and in all places. Entering into a covenant to serve God and keep his commandments. This declaration by Alma at the Waters of Mormon still stands as the most complete scriptural statement on record as to what the newly baptized commit to do and be" (Christ and the New Covenant [1997], 106)."
As I was pondering these words, I began to write down some thoughts.  The words that I wanted to lead into this quote required me to change the verbs that Elder Holland wrote to "come into the fold, be, bear, mourn, etc.  As soon as I thought to change the verb, I felt an overpowering rebuttal that came in the following explanation.
All of those "ing" words talk about us doing something continually not just once. We don't just "come" into the fold of God, we continuously are "coming" towards him all our life. It is an action verb that must be used daily. We are all children of God striving to become. There's that "ing" word again striving. When my two oldest boys were in elementary school in Pennsylvania, they made a big deal about learning there "ings." To help them remember the "ing" they called it the "king" of "ing." There is definitely power in the king of "ing."
We enter the waters of baptism with a desire to follow Christ and to become clean from our mistakes and sins.
People often joke that they wish they could be baptized when they are old and have all their sins washed away, but you can become clean again every Sunday when you come to church and partake of the sacrament, but do you believe it?
After we make covenants at baptism, we then come to sacrament ready to renew those same covenants week after week. One of the covenants you made at baptism was to "remember him." Let's talk for a minute about remembering him.
As I sat pondering in the temple about what I should write about, these thoughts from the Lord came to my heart and mind, "teach them about the atonement."  I went to the index section found in the scriptures and looked up Jesus Christ – Atonement and my eyes were drawn to Helaman 5, a book of scriptures found in the Book of Mormon. I would like to share some ideas that were impressed upon my heart while sitting in the temple.
In Helaman, we find two brothers Nephi and Lehi. Nephi gives up his job in the judgement-seat because he was so weary from the wickedness of the people. He chose to preach the gospel to the people instead. In Helaman 5:9, he is reminded of the words of his father Helaman when he said to his son's Nephi and Lehi, " O remember, remember, my sons, the words which king Benjamin spake unto his people; yea, remember that there is no other way nor means whereby man can be saved, only through the atoning blood of Jesus Christ, who shall come; yea, remember that he cometh to redeem the world."
How many times does Helaman use the "remember?" Four times. It must be pretty important. What are we to remember? Let's keep reading in verse 10 it says…
And remember also the words which Amulek spake unto Zeezrom, in the city of Ammonihah; for he said unto him that the Lord surely should come to redeem his people, but that he should not come to redeem them in their sins, but to redeem them from their sins.
And he hath power given unto him from the Father to redeem them from their sins because of repentance; therefore he hath sent his angels to declare the tidings of the conditions of repentance, which bringeth unto the power of the Redeemer, unto the salvation of their souls.
It is Jesus Christ whom we MUST and NEED to remember. His sacrfice, atonement, love and teachings. Only as we remember Him can He redeem us.
President Spencer W. Kimball (1895–1985) taught of the great importance that memory plays in our spirituality: "When you look in the dictionary for the most important word, do you know what it is? It could be remember. Because all of you have made covenants—you know what to do and you know how to do it—our greatest need is to remember. That is why everyone goes to sacrament meeting every Sabbath day—to take the sacrament and listen to the priests pray that they 'may always remember him and keep his commandments which he has given them.' Nobody should ever forget to go to sacrament meeting. Remember is the word. Remember is the program" ("Circles of Exaltation" [address to Church Educational System religious educators, June 28, 1968], 5).
As we remember Him, we always remember our own guilt and sins that keep us from God. On Sunday, during the passing of the Sacrament, we can repent of our sins and begin again just as if we were entering the waters of baptism on our baptism day!
Elder Richard G. Scott of the Quorum of the Twelve Apostles used Helaman 5:9 to teach that only the miraculous Atonement makes salvation possible: "Full repentance is absolutely essential for the Atonement to work its complete miracle in your life. By understanding the Atonement, you will see that God is not a jealous being who delights in persecuting those who misstep. He is an absolutely perfect, compassionate, understanding, patient, and forgiving Father. He is willing to entreat, counsel, strengthen, lift, and fortify. He so loves each of us that He was willing to have His perfect, sinless, absolutely obedient, totally righteous Son experience indescribable agony and pain and give Himself in sacrifice for all. Through that atonement we can live in a world where absolute justice reigns in its sphere so the world will have order. But that justice is tempered through mercy attainable by obedience to the teachings of Jesus Christ."
Each Sunday as we enter the chapel doors, we are reminded of our relationship with Jesus Christ. Did we take one step back or two steps forward towards Him? During the sacrament we can make it more meaningful by focusing on our relationship with God and it starts with the our eyes and ears. Here are 4 simple ways to help you create a more meaningful Sacrament experience.
1. Close Your Eyes – I have 5 children and church can be quite a circus sometimes.  I have taken on the idea of just closing my eyes during the sacrament prayer and passing.  If my eyes are closed it shuts off my surroundings and helps me ponder on the covenants I am about to make again.  It also gives me time to pray and ask for forgiveness.  By closing my eyes, it also indicates to my small children that this is mommy time and that we need to be reverent.
2. Pay attention to the Sacrament Song words – My heart can hear things differently through music. As we focus on the sacrament hymns, our thoughts are turned to Christ and we can prepare our hearts to change and accept his sacrifice for us as we repent, replenish and recharge.
3. Put away your phone – Another modern apostle once said while speaking to the youth here in Arizona this past year, "to put it [phone] on airplane mode and let it fly away."
4. Oh remember Him. If you do, your heart will be filled with love for the Savior which in turn will create a desire to follow Him.
Let's go back to the words of Helaman and talk about the Hawaiian people and how they name their children.
In the Hawaiian culture, the Hawaiians believe that names are very important and that one becomes the meaning of their name.  My grandmother was full Hawaiian and helped name myself and my siblings. Much thought and prayer goes into naming children in Hawaii.
My name is not just Melia but actually a part of a very long Hawaiian middle name "Puameliaaala" which means the fragrant plumeria flower.  You might have seen the plumeria flower while visiting Hawaii.  They are found all over the island and have such a sweet fragrance.  Over the years, I wondered why I was named after a flower.  I know my mom said that when I was born, I was wrapped up like a flower just about to blossom, but that didn't tell me much about me becoming my name. You can read about the meaning of my name here.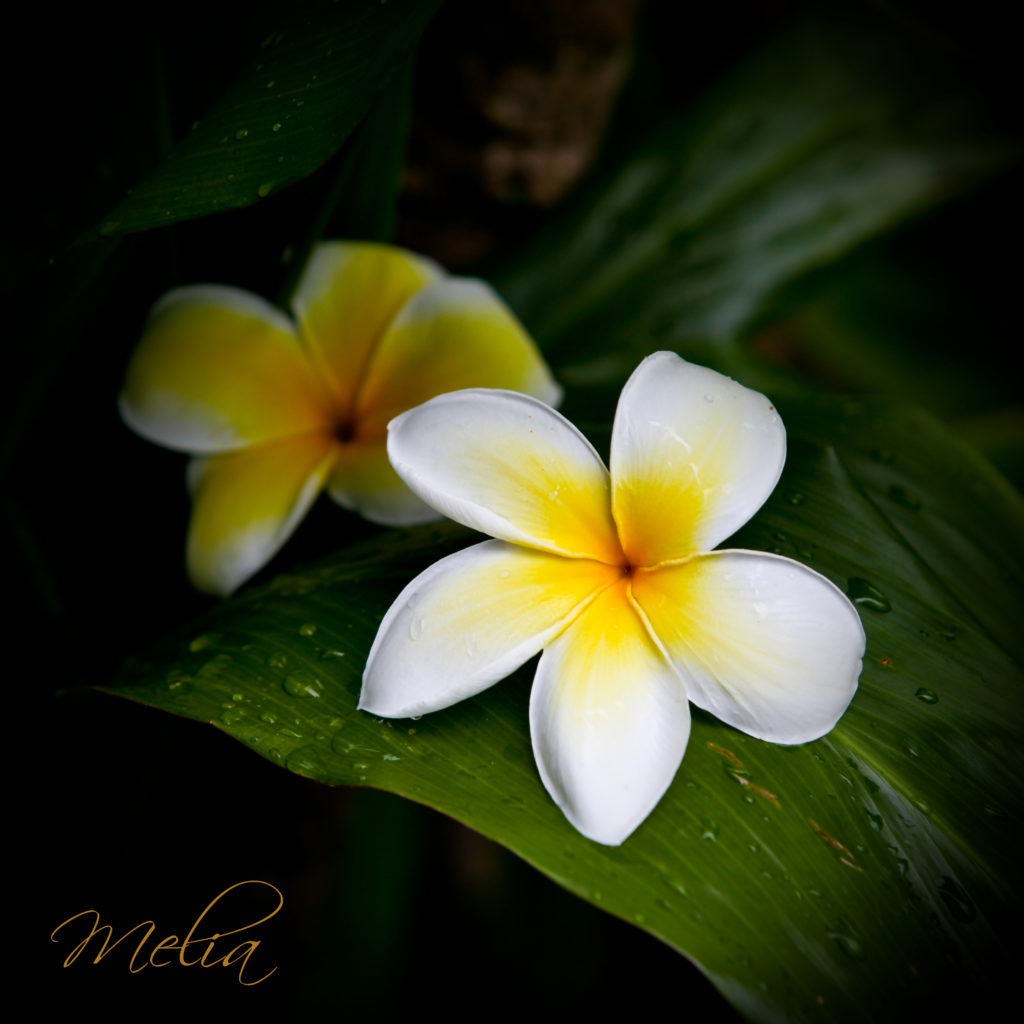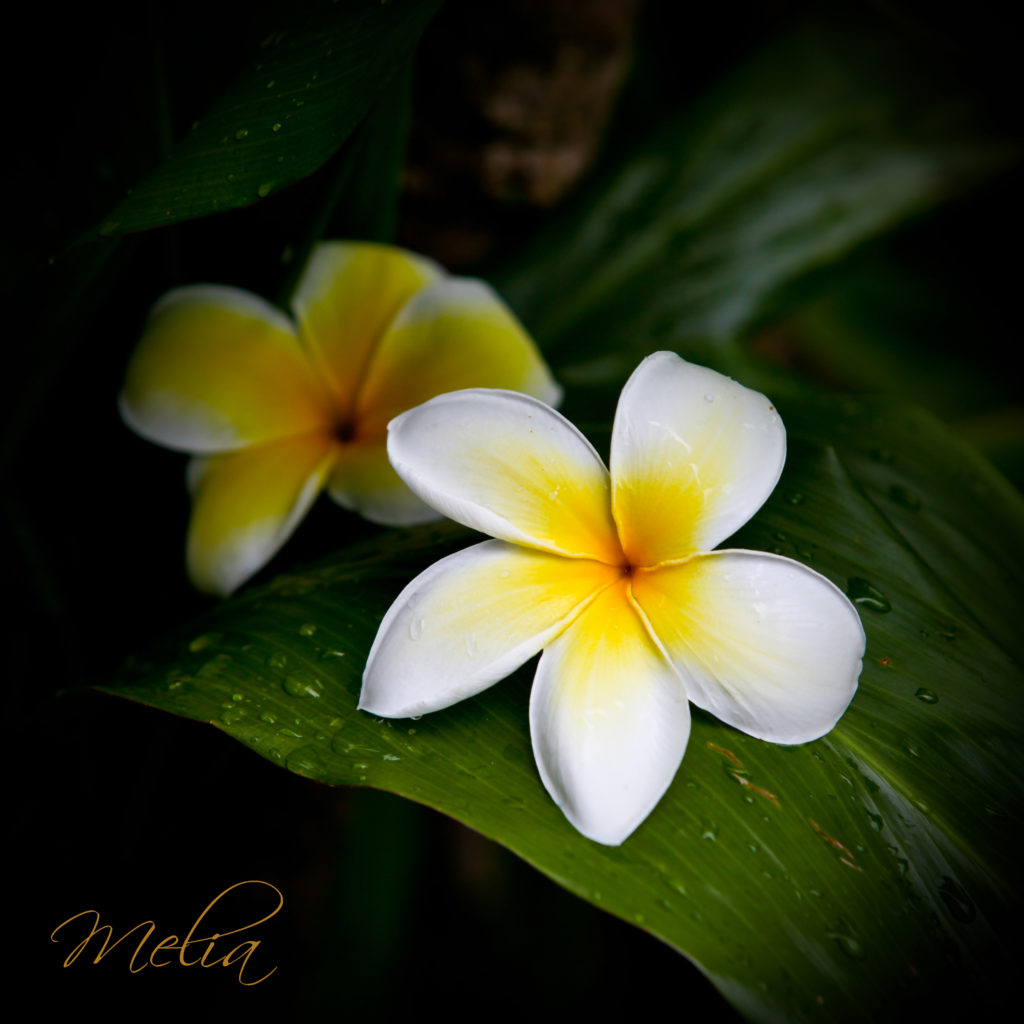 Now, Helaman is reminding his son about their names. Listen for the word again remember.
"Behold, my sons, I desire that ye should remember to keep the commandments of God; and I would that ye should declare unto the people these words. Behold, I have given unto you the names of our first parents who came out of the land of Jerusalem; and this I have done that when you remember your names ye may remember them; and when ye remember them ye may remember their works; and when ye remember their works ye may know how that it is said, and also written, that they were good."
Do we like Nephi and Lehi remember whose name we are named after? At birth we are given one name by our earthly parents and at baptism which is also known as bring born again we are given another name from our Heavenly Parents of taking upon ourselves the name of Christ.
Elder D. Todd Christofferson said, "Being born again, unlike our physical birth, is more a process than an event. And engaging in that process is the central purpose of mortality."
He goes on to say, "Let us worthily partake of the sacrament each week and continue to draw upon the Holy Spirit to root out the last vestiges of impurity within us. I testify that as you continue in the path of spiritual rebirth, the atoning grace of Jesus Christ will take away your sins and the stain of those sins in you, temptations will lose their appeal, and through Christ you will become holy, as He and our Father are holy."
I also know that it is only through the atoning blood of Jesus Christ that we can return to God someday.  Just like my daughter recorded in her journal, "I wanted to go back in the water," we can do just every week.  As we repent, come to Sacrament and partake of the emblems, we can become clean again through Christ's atoning sacrifice.
I am grateful for the atonement of Jesus Christ and it's infinite power. I can't seem to grasp how it all happened in a garden so far away and thousands of years ago, but today, I can feel my Savior's love for me and each one of us. I know that if we take 4 small steps each Sunday, we can make the Sacrament more meaningful for us.
1. Close Your Eyes 
2. Pay attention to the Sacrament Song words
3. Put away your phone
4. Oh remember Him.
Learn more about Jesus Christ's love for you by visiting mormon.org today.
Pin it to REMEMBER for Sunday!!