Nothing can bring in the Christmas spirit quite like Christmas music.  I have to admit that I listen to Christmas music all year long.  There is a feeling of peace and joy when I listen to the songs that tell about the birth of Jesus Christ.  The most anticipated event for 1000's of years is celebrated during this season.
About the Musician
Garth Smith is an amazing pianist and composer.  I have always loved the piano although my mom might disagree since when I was a child I did not like my piano teacher.  I ended my lessons after only a short time and picked it up again when I was a teen and taught myself.  I admire someone like Garth, who plays beautifully and can do that in front of others.  I would rather speak in front of hundreds of people than have to play the piano for anyone… it terrifies me!
I love this quote that I found on Garth's bio page.  He said, "Every hymn from me is an original arrangement, prayerfully considered. I hope you feel my testimony of Christ in each performance. I wholeheartedly believe that these sacred hymns can enhance your Sabbath experience, drive-time to the temple, as well as any other time that you feel a need to "escape" the world and listen to music that uplifts the soul."
If you want to bring in the Christmas spirit into your home, grab Garth Smith's newest CD called "A Sacred Christmas."  It will bring the spirit of Christ into your heart.  Now, don't take my word for it alone, listen and watch him yourself!
If you live in the Phoenix area, you must see him live!  Here is where you can find him December 15th and 17th.  Follow him on Facebook to stay up-to-date on future performances.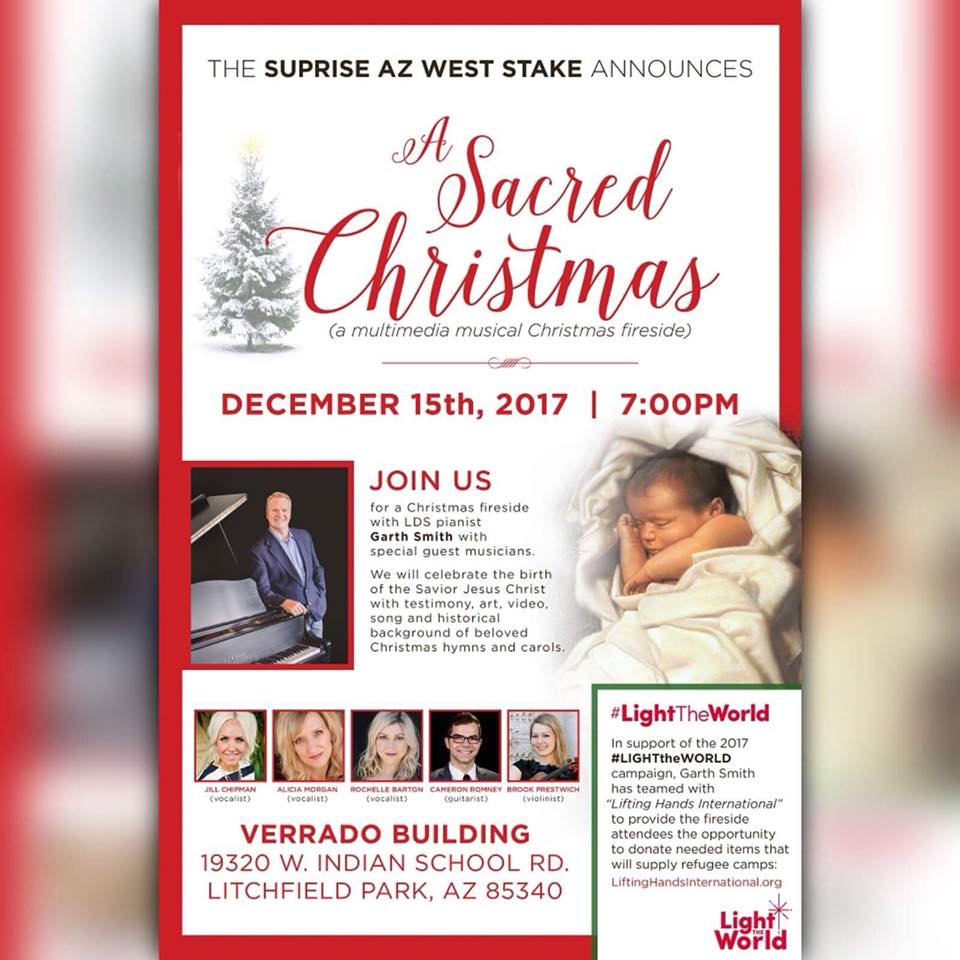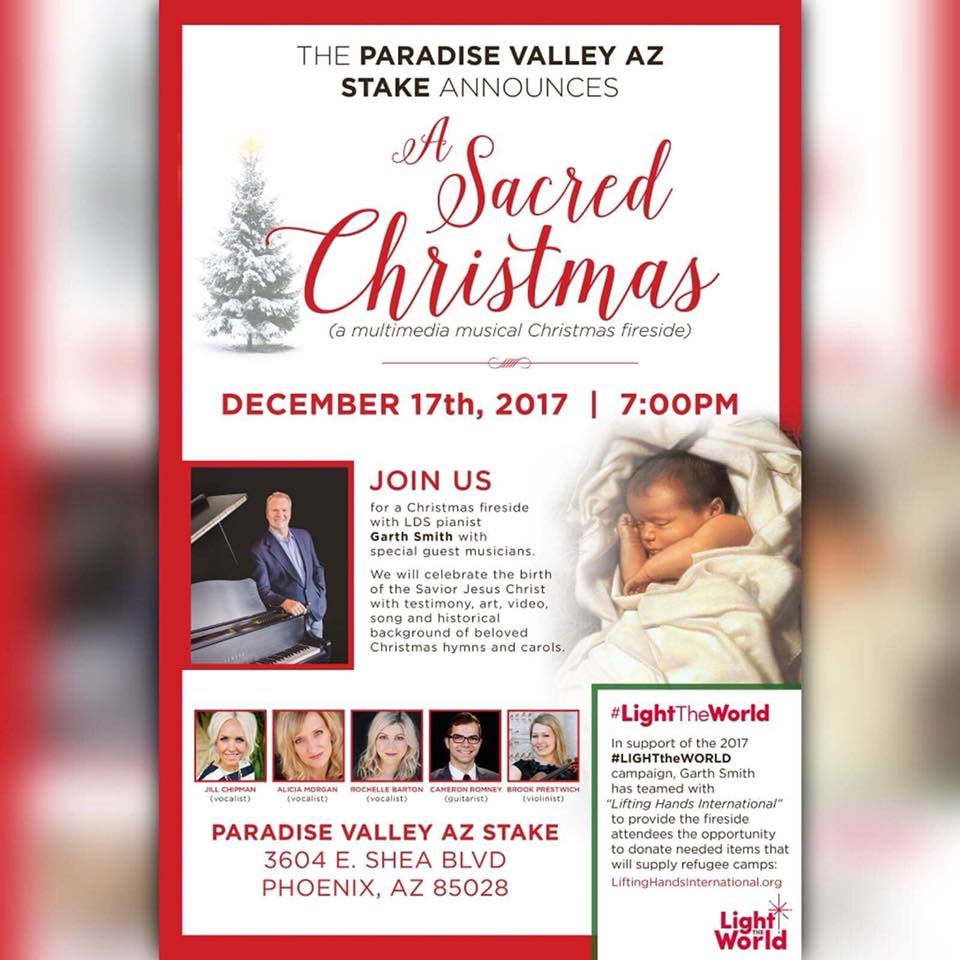 Purchase Your Copy Today
Looking for that perfect gift for someone this Christmas?  Why not purchase the CD or sheet music from "A Sacred Christmas!"  You can pick up your copy here.
Looking for more ways to bring in the Christmas spirit?  Try serving others.  Here are a few ideas to get your started.