Miracle Anyone?
Have you ever felt in need of a miracle yet, you fill maybe it is just out of reach?  That is what our life has been like for awhile.  Due to some financial problems when the housing market dropped awhile ago, we have felt the pressing feelings of discouragement, financially.  We have worked hard to endure these trials as well as we can while staying focus on what matters most in life… each other and our belief in Jesus Christ.
Since moving from Pennsylvania to Arizona, we have rented and moved 5 times in less than 5 years.  I have sometimes felt like I was back on my church mission where we would transfer or move every few months!  I tried to take those opportunities to meet new people in each area and serve as best as I could.  I have always felt that my pockets may not be deep but I have two willing hands that can accomplish much good if I just put my mind to it and trust in the Lord.
Light the World
Fast forward to, today.  We have begun, again, to focus this Christmas as we #LIGHTtheWORLD through service.  I love the focus of service especially at Christmas time when our hearts are a bit softer and more willing to help those around us.  As I have been working hard to bring you and your family ideas to help you "Light the World" this Christmas, I have had my own Christmas miracle!
While working on this campaign, I was listening to a presentation at a BonCom event about Light the World.  Jake Black, Manager of Social Media for the LDS Missionary Department, said, "I promise you that as you look for opportunities to be the… extended storytellers for light the world, you will see miracles in your life…"  That statement pierced my heart in a moment that I needed to really believe in miracles.  It came on a day where that same word "miracles" was sung to me in the car.
Looking for a Miracle
This summer through a few inspired experiences, my husband and I attempted to look for a home to purchase.  It has been a long, grueling time of months of rejections as loan companies began to deny our interests in purchasing a home.  We were on try number 5 and so close, yet during the weekend we found out that, that door was about to close again.  To say I was discouraged would be an understatement.
I remember dropping my son off at school the following week and I thought this just wasn't going to happen maybe I should just throw in the towel.  As soon as those thoughts came into my mind, my ears picked up these exact words at this exact time, "don't you give up on a miracle!"  What??  I turned the music up and began to listen to a song that I had never heard before and then I began to cry.
After hearing this song, I knew I needed to keep on praying and keep on believing in miracles.  We said another prayer like we had done dozens of times with my kids that all would work out and we would be able to purchase a home.
That evening, my husband went to see about whether we would be able to purchase the home or not.  I had been listening to the Light the World presentation while he was gone.  Just a second before my husband walked into the room, Jake Black made the comment above about "you will see miracles in your life."  My husband then came in and said, "we can purchase the house!"
Waiting on a Miracle
Still days and weeks passed, prayers continued to reach heaven and last night, on the eve of the start of Light the World, we signed on the dotted line to become home owners again.  It has been a long road of many months and even years to come to this point and we are so grateful for our experiences and struggles, yet we fill immense gratitute to our Father in Heaven who poured blessings from heaven in the form of encouragement, people to help us and family and friends that rallied around us, lifted their prayers to heaven in our behalf and made it possible for a "miracle."  (Picture taken right before signing)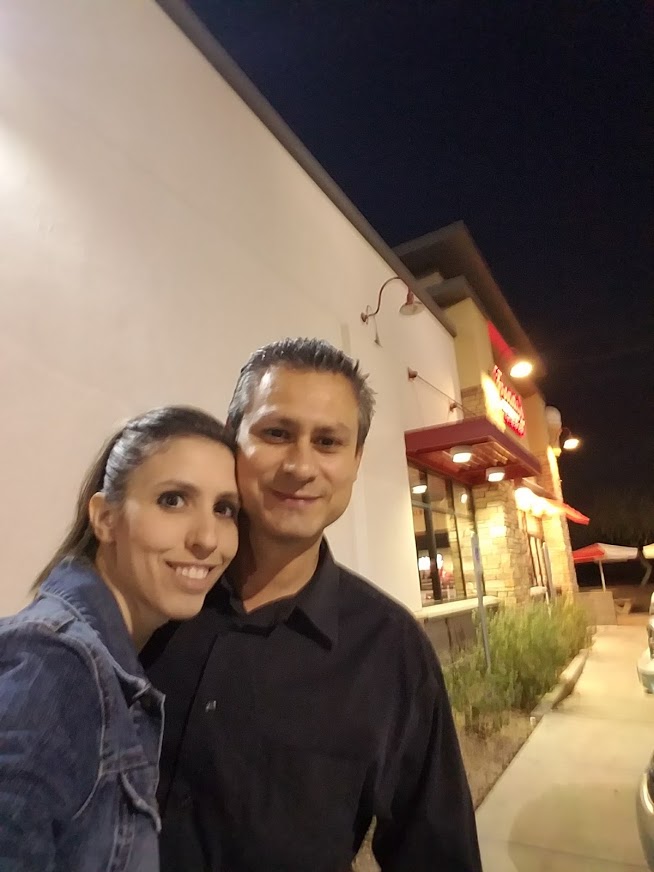 May this Christmas season you see the miracles big and small that come from a loving Father in Heaven.  As we share Christ-like love and service to those around us our own burdens will be made light and miracles will come to us and to those we serve.  Merry Christmas!
Light the World Printables
Tons of ideas to serve can be found right here on Brightly Street and here as well.